Miss Scotland 2008 will be held on May 25, 2008. The winner will represent Scotland at
Miss World 2008
Miss World 2008
, the 58th Miss World beauty pageant, will be held on October 4, 2008, at the Ukraina National Palace in Kiev, Ukraine.
Meet the contestants:
1 Stephanie Williams, 19, from King's Park,Glasgow, is a full-time model.
2 Jamey Bowers, 18, of Edinburgh, works in customer service for a bank.
3 Sarah Montgomery, 21, of Paisley, works in a clothes store while she's studying business at Strathclyde Uni.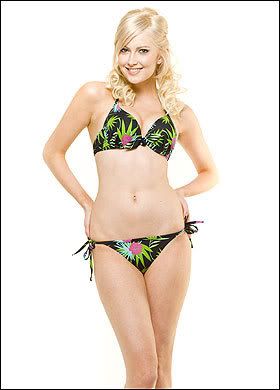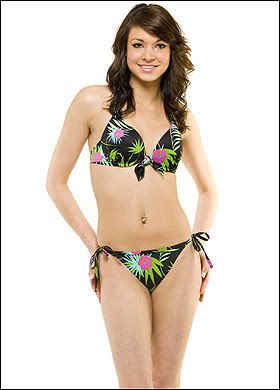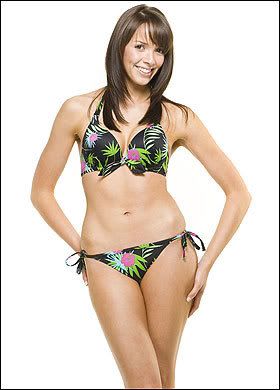 4 Stacey Sharp, 21, of Baillieston, Glasgow, works in a pharmacy.
5 Tierney Gallagher, 20, of Lambhill, Glasgow, has her sights set on a law degree.
6 Kimberly Szelong, 20, of Helensburgh, Dunbartonshire, is studying media at Glasgow Caledonian Uni.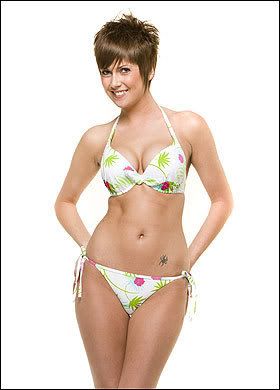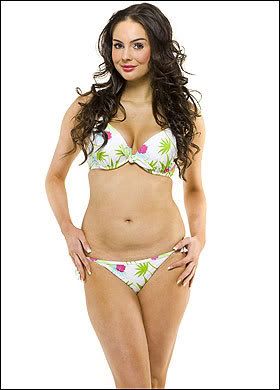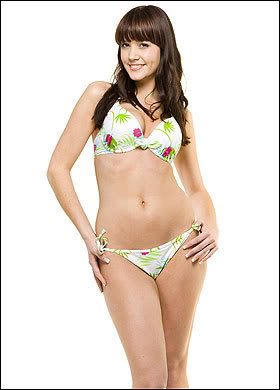 7 Mhairi Brown, 22, of Bothwell, Lanarkshire, works for a recruitment agency.
8 Kim Tivendale, 19, from Bishopbriggs, Glasgow, is studying art at Glasgow North College.
9 Ashley Scott, 20, of Gourock, Inverclyde, is studying French and Spanish at Paisley Uni.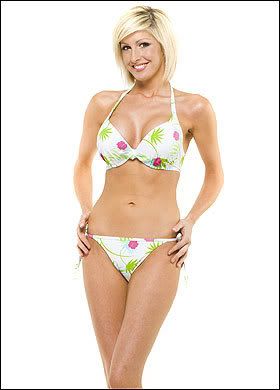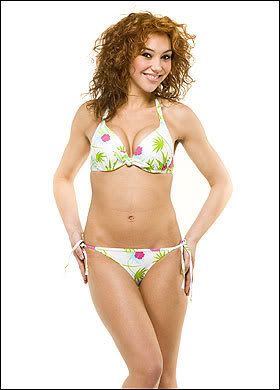 10 April Forrest, 19, of Tollcross, Glasgow, is studying PR at the University of the West, in Hamilton.
11 Lisa Ingram, 24, of Larkhall, Lanarkshire has everyone in a spin.
12 Jolene Will, 22, of Larbert, Stirlingshire, is a support worker for people with special needs.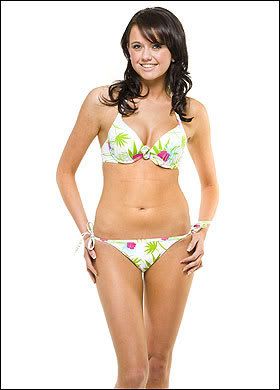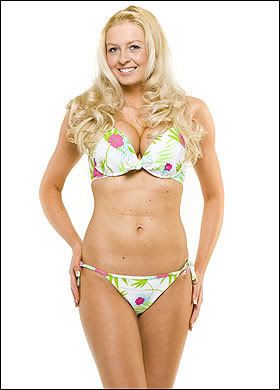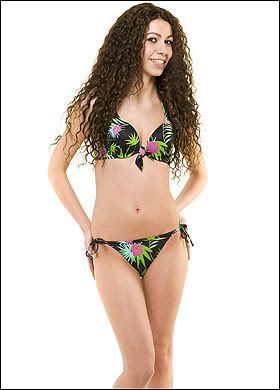 13 Courtney St John, 22, of Milngavie, Glasgow, works for the family lighting business.
14 Sam Morrison, 20, of Paisley, is studying textiles at Glasgow University.
15 Sara Pender, 18, of Glasgow, is studying social sciences at Strathclyde University.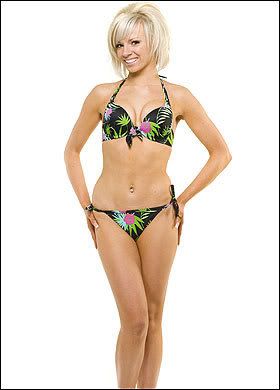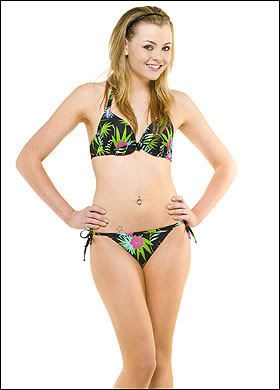 16 Natasha Groundwater, 24, is a dental nurse from Kirkwall, Orkney.
17 Catriona, 18, of Newton Mearns, Glasgow, is doing accountancy at Caledonian Uni.
18 Jilly, 23, from Hamilton, works as a shop manager in Glasgow.