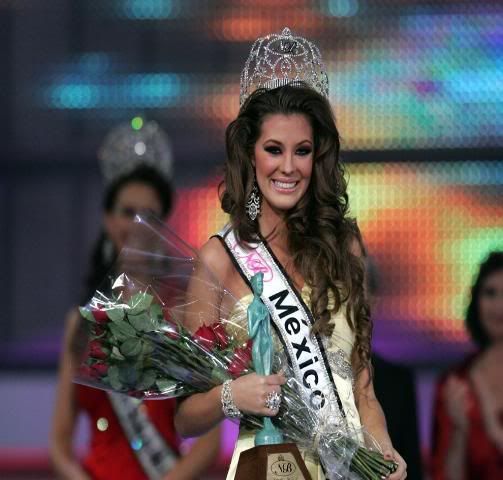 photo by missosology.com
In 2008, the 15th anniversary of Nuestra Belleza Mexico, a beauty contest telecast live from the Monterrey Arena in Nuevo Leon, a beauty stand 1.76 m tall 20 years old, Karla Maria Carrillo Gonzalez was crowned the new Miss Mexico 2008 ( or Nuestra Belleza Mexico 2008). She, a student of graphic design from Guadalajara (Jalisco), will represent her country at
Miss Universe 2009
.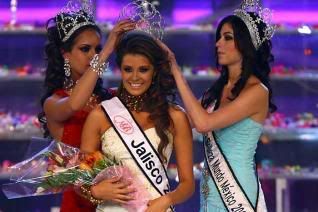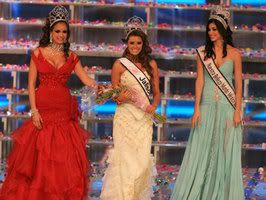 photo by dk125.com and informador.com
Nuestra Belleza Mundo Mexico 2008 or Miss Mexico 2008 was a beauty from Guamuchil (Sinaloa), Perla Judith Beltran Acosta. She, 21 years old 1.76 m tall, will represent Mexico at the Miss World 2009 beauty Pageant.
A beauty from Sinaloa, Laura Zuniga, as 1st runner up and will compete in the Miss International 2009 Beauty Contest.
The 2nd runner up was Cecilia Montano from Sonora
The 3rd runner up was Paulina Hernandez from Baja California Norte
Special Awards:
BEST HAIR: Perla Beltran Acosta
BEST SKIN: Ana Catherina Castrejon
CAMINO AL EXITO AWARD (BEST LEGS AND CATWALK): Mariana Gonzalez
BEST PERSONALITY: Karla Carrillo
Meet 33 beautiful contestants
.