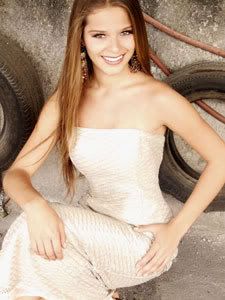 Maria Amalia Mataoros, 19, has been appointed as the new Miss World Costa Rica 2008. The 1.75 m-tall beauty queen has participated in several international competitions, including Miss Tourism Queen International and Miss Latin America.
She will get ready to compete for the
Miss World 2008 beauty contest
.
Miss World 2008
, the 58th Miss World beauty pageant, will be held on October 4, 2008, at the Ukraina National Palace in Kiev, Ukraine.