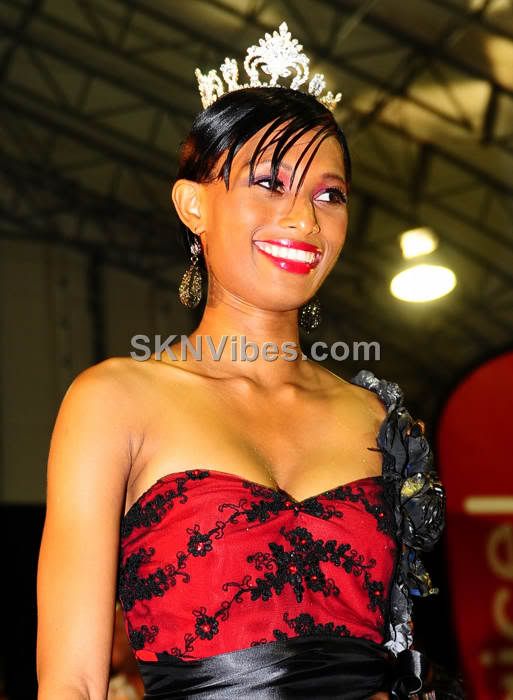 Miss World St. Kitts and Nevis 2009 Beauty Pageant was won by Venetto Zakers. It took place on March 7, 2009 at the St. Kitts Marriott Resort in Frigate Bay Dome.
The Beauty Queen 23 year-old stand 1.72 m. from St. Paul's won the talent, best interview and best in costume gala. She works as a financial advisor. She is also an experienced model and pageant competitor.
Venetta will represent St. Kitts and Nevis at
Miss World 2009
in Johannesburg, South Africa next December 5.
This would be the fifth of St. Kitts and Nevis at Miss World after 21 years of absence, the country sent delegates 1985 to 1988.
The first runner up was Oneika Jenkins and Tesia Burton was second runner up.
5 contestants competed for the title:
c1 :Donella Dias
c2 : Tesia Burton
c3 : Rae-Jean Oneika Jenkins
c4 : Vanetta Zakers
c5 : Sidama Jones



c1 :Donella Dias


c2 : Tesia Burton


c3 : Oneika Jenkins


c4 : Vanetta Zakers


c5 : Sidama Jones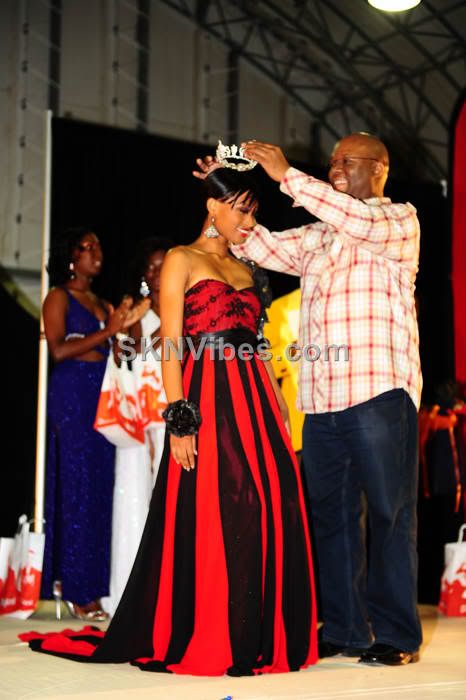 Photo credit: SKNVibes
RELATED BEAUTY PAGEANTS