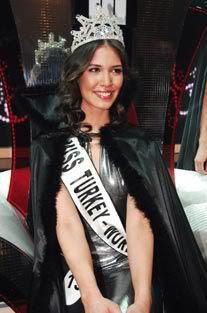 Istanbul - Glamor
Ebru Şam
, 19 year-old, was crowned Miss World Turkey 2009 during an event held at the TiM Show Center in Maslak, Istanbul on 29th April 2009.
Ebru Şam
, beauty queen who stands 1.75 m tall, will represent the country at the
Miss World 2009
beauty contest.
While
Senem Kuyucuoğlu
was Miss Universe Turkey 2009. She will complete at
Miss Universe 2009
.
Also
Ebru Hacıbedel
and
Begüm Yılmaz
were Miss Europe Turkey and Miss International Turkey.
Miss World 2009, the 59th Miss World beauty pageant will be held in Johannesburg, South Africa, where
Ksenia Sukhinova
of Russia will crown her successor,
Miss World 2008
. About 120 contestants are expected to attend the event.
Miss Universe 2009
, the 58th Miss Universe beauty pageant, will be held at the Atlantis Paradise Island, in Nassau,
Bahamas
on August 23, 2009.
Dayana Mendoza
, from Venezuela, winner of
Miss Universe 2008
, will crown her successor in the event.
Miss Turkey 2009 Complete Results
* Miss World Turkey 2009:
Ebru Şam
, 19 / 175cm
* Miss Universe Turkey 2009:
Senem Kuyucuoğlu
, 19 / 186 cm
* Miss Europe Turkey 2009:
Ebru Hacıbedel
, 25 / 175cm
* Miss International Turkey 2009:
Begüm Yılmaz
, 21 / 180cm
Checkout more:
Gorgeous Miss Turkey 2009 Finalists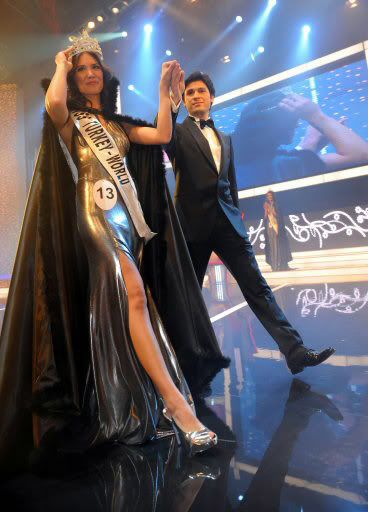 Miss World Turkey 2009:
Ebru Şam
From Left:
Begüm Yılmaz
,
Senem Kuyucuoğlu
,
Ebru Şam
,
Ebru Hacıbedel
RELATED BEAUTY PAGEANT CONTEST PHOTO