The Final Show and Crowning on Saturday May 16th @ 7:30pm. Miss Universe Canada 2008,
Samantha Tajik
, will crown her successor at the end of beauty contest. The Beauty Queen Miss Universe Canada 2009 will represent her country in the Miss Universe competition pageant.
Miss Universe 2009
, the 58th Miss Universe beauty pageant, will be held at the Atlantis Paradise Island, in Nassau,
Bahamas
on August 23, 2009.
Dayana Mendoza
, from Venezuela, winner of
Miss Universe 2008
, will crown her successor in the event.
Alysha Clark
AGE: 19 | HEIGHT: 5'6" | HOMETOWN: SHERWOOD PARK, AB
Born in Edmonton, Alysha Clark is ambitious, optimistic, engaging and creative. Since early childhood she has been singing in recitals, plays, choir, the worship team and lights up the stage with her beautiful smile and kind demeanor.
In her early teens, Alysha began to write her own music about personal growth and encouragement. She writes them by weaving her emotions into melodies. She recorded her first album titled "Thru My Eyes" in 2006 as a gift for family and friends, and one of her dreams is to share her music with the world.
Alysha is pursuing her Bachelor of Arts Degree, studying Psychology, Economics, Philosophy, Music and Spanish at Grant MacEwan College. Her love of learning is helping in her pursuit of becoming trilingual. Excited about the number of different career paths she can explore, and with the example of her entrepreneurial father, she is determined to succeed in everything life brings her way.
Courtesy: beautiesofcanada.com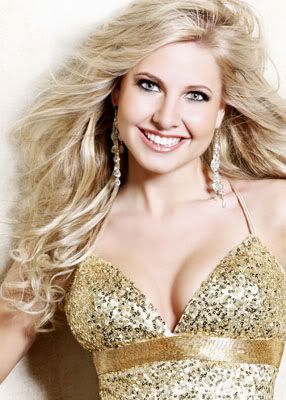 Video: Interview Alysha Clark - Miss Universe Canada 2009 Contestant
meet:
other contestants
RELATED BEAUTY PAGEANTS PHOTOGRAPHY