SUCRE, BOLIVIA: Claudia Arce, a beauty girl Miss Chuquisaca, was crowned the brand new Miss Bolivia 2009 during the beauty contest held on 21th May at the Gran Mariscal Theater of Sucre, and marked Gloria Limpias' 30th anniversary as organizer of the pageant.
Claudia Arce will represent Bolivia at Miss Universe 2010. ( For this year
Miss Bolivia 2008
,
Dominique Peltier
of Cochabamba will travel to complete in
Miss Universe 2009
pageant. )
The 2009 Bolivian beauty queen, who 18 year-old and tall 173 cm will have over a year to get ready to compete in Miss Universe, is a student of Industrial Engineering.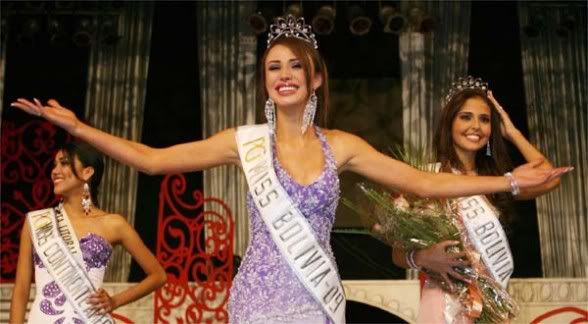 Crown favourite, The first runner-up, Flavia Foianini who Miss Bicentenario was justed as Miss Bolivia World 2009. She will travel to World Contest at
Miss World 2009
.
While a beauty girl of Miss Santa Cruz, Ximena Vargas was the 2nd runner-up, crowned Miss Bolivia International. She will represent the country at Miss International 2010 beauty pageant. ( Miss Bolivia International 2008, Laura Olivera of Tarija will go to
Miss International 2009
contest.)
Also a lovely Stra Litoral, Paola Flores will represent Bolivia in
Miss Continente Americano
.
Miss Universe 2008
,
Dayana Mendoza
of Venezuela, and her runner-up,
Taliana Vargas
of Colombia, were present at the event.
Miss Bolivia 2009 Completed Results
* Winner Miss Bolivia 2009 - Miss Bolivia Universo : Claudia Arce, Miss Cuquisaca
* 1st runner up - Miss Bolivia Mundo : Flavia Foianini, Miss Bicentenario
* 2nd runner up - Miss Bolivia Internacional : Ximena Vargas, Miss Santa Cruz
* 3rd runner up - Miss Bolivia Continente Americano : Paola Flores, Stra Litortal
TOP 8
* Srta Santa Cruz - Veronica Heredia
* Srta La Paz - Pamela Echeveria
* Srta Tarija - Astrid Vaca
* Srta Beni - Naeret Cuellar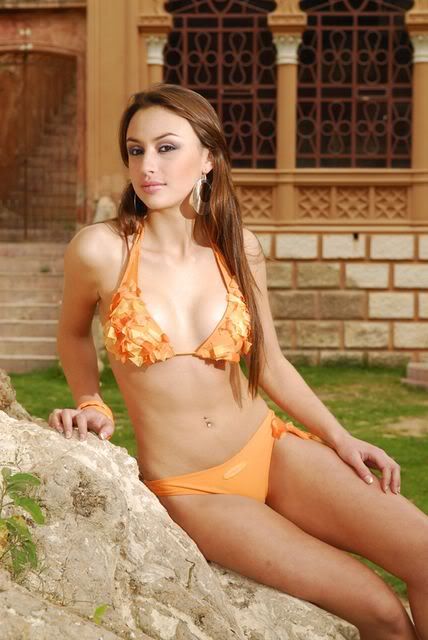 Miss Bolivia Universo 2009: Claudia Arce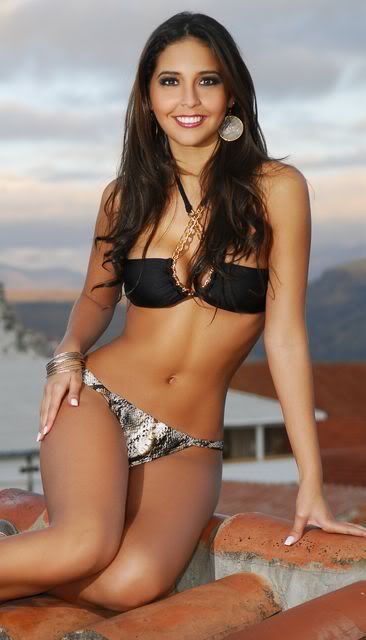 Miss Bolivia Mundo 2009: Flavia Foianini
Miss Bolivia Internacional: Ximena Vargas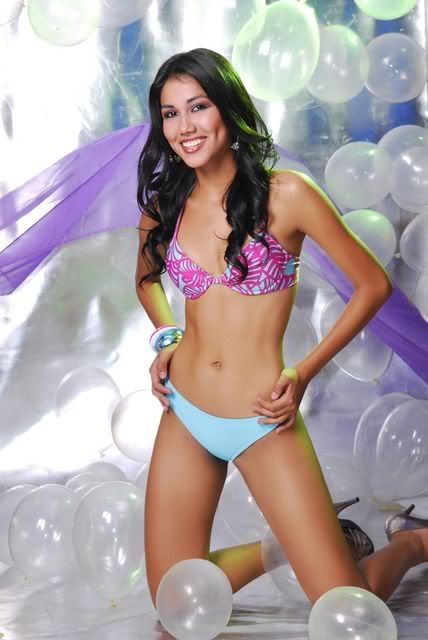 Miss Turismo Bolivia: Paola Flores
RELATED BEAUTY INTERNATIONAL PAGEANTS