The Final Show and Crowning on Saturday May 16th @ 7:30pm. Miss Universe Canada 2008,
Samantha Tajik
, will crown her successor at the end of beauty contest. The Beauty Queen Miss Universe Canada 2009 will represent her country in the Miss Universe competition pageant.
Miss Universe 2009
, the 58th Miss Universe beauty pageant, will be held at the Atlantis Paradise Island, in Nassau,
Bahamas
on August 23, 2009.
Dayana Mendoza
, from Venezuela, winner of
Miss Universe 2008
, will crown her successor in the event.
Brooke Boyle
AGE: 19 | HEIGHT: 5'11" | HOMETOWN: LASALLE, ON
Born and raised in LaSalle Ontario, 19 year old Brooke Boyle is an only child in a large family that are all very supportive of her and her career moves. Currently working as an aesthetician in a high end spa, Brooke plans to open her own spa and wellness centre in the future.
She actively participates in local charities and creatively thinks of ways to help raise money for them. Brooke loves different ethnicities and ethnic foods, and would like to learn as much as she can about different cultures and ways of life, as well as explore the globe. Her hobbies include dancing, circuit training, horseback riding, scrapbooking and make up artistry.
After winning Miss LaSalle 2007, a first year local pageant; Brooke has excelled in the modeling industry appearing in magazines and fashion shows as well as hosting them and has plans to pursue her modeling career further.
Courtesy: beautiesofcanada.com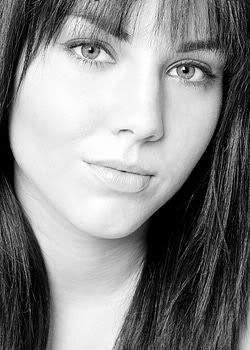 Video: Interview Brooke Boyle - Miss Universe Canada 2009 Contestant
meet:
other contestants
RELATED BEAUTY PAGEANTS PHOTOGRAPHY