The Final Show and Crowning on Saturday May 16th @ 7:30pm. Miss Universe Canada 2008,
Samantha Tajik
, will crown her successor at the end of beauty contest. The Beauty Queen Miss Universe Canada 2009 will represent her country in the Miss Universe competition pageant.
Miss Universe 2009
, the 58th Miss Universe beauty pageant, will be held at the Atlantis Paradise Island, in Nassau,
Bahamas
on August 23, 2009.
Dayana Mendoza
, from Venezuela, winner of
Miss Universe 2008
, will crown her successor in the event.
Catherine Walsh
AGE: 22 | HEIGHT: 5'8" | HOMETOWN: OTTAWA, ON
Born and raised in the nation's capital, Catherine aspires to one day be an influential member of the legal profession. The most accurate way to describe her life philosophy … "carpe diem"! She is outgoing, motivated and strives to achieve every goal she sets for herself.
Fluent in both English and French, Catherine obtained a bachelor's degree in social sciences with a specialization in criminology from the University of Ottawa's French program in 2007. She is currently completing her second year of law school in Ottawa and has a peaking interest in international issues.
In her free time, she enjoys the company of her friends and family and enjoys travelling the globe.
Courtesy: beautiesofcanada.com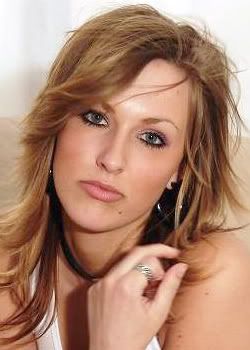 Video: Interview Catherine Walsh - Miss Universe Canada 2009 Contestant
meet:
other contestants
RELATED BEAUTY PAGEANTS PHOTOGRAPHY