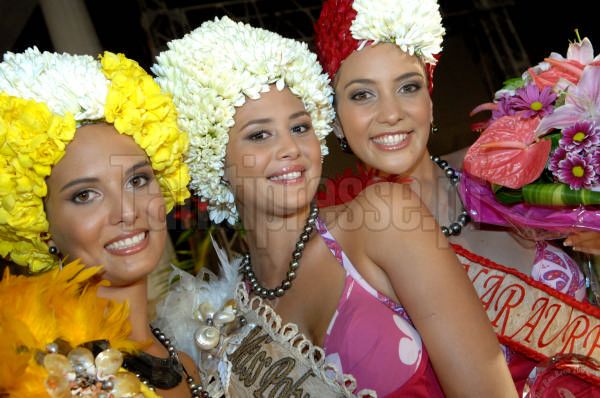 PIRAE, FRENCH POLYNESIA -
Nanihi Bambridge
(center), a beauty queen 18 year-old, was crowned Miss Polynésie Française (french Polynesia) 2009 during the pageant held at l'Hôtel de ville, in Pirae on 3rd May 2009.
Nanihi Bambridge
will now go on to represent the French Polynesia in
Miss World 2009
contest. It is not yet confirmed if the winner or one of the runner-ups will also compete in
Miss Universe 2009
.
While The 1st RU was
Ina Pater
(Ambassador of Beauty),will complete at Miss Tourism Queen International , and 2nd RU
Aruhoia Biret
(Ambassador of Culture), will complete at Miss South Pacific.
Miss World 2009
, the 59th Miss World beauty pageant will be held in Johannesburg, South Africa, where
Ksenia Sukhinova
of Russia will crown her successor,
Miss World 2008
. About 120 contestants are expected to attend the event.
Miss Universe 2009
, the 58th Miss Universe beauty pageant, will be held at the Atlantis Paradise Island, in Nassau,
Bahamas
on August 23, 2009.
Dayana Mendoza
, from Venezuela, winner of
Miss Universe 2008
, will crown her successor in the event.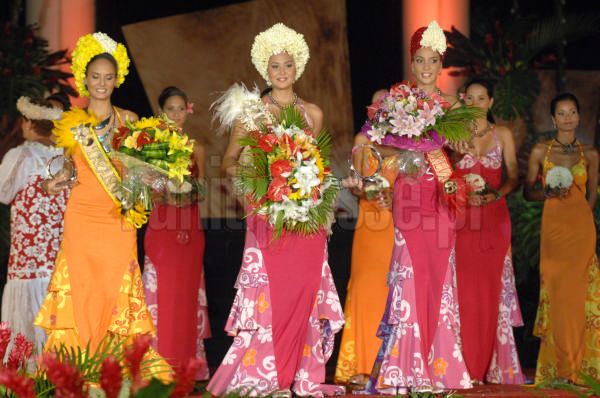 Courtsey : Tahiti Presse

RELATED BEAUTY PAGEANT CONTEST PHOTO