The Final Show and Crowning on Saturday May 16th @ 7:30pm. Miss Universe Canada 2008,
Samantha Tajik
, will crown her successor at the end of beauty contest. The Beauty Queen Miss Universe Canada 2009 will represent her country in the Miss Universe competition pageant.
Miss Universe 2009
, the 58th Miss Universe beauty pageant, will be held at the Atlantis Paradise Island, in Nassau,
Bahamas
on August 23, 2009.
Dayana Mendoza
, from Venezuela, winner of
Miss Universe 2008
, will crown her successor in the event.
Isabelle Grastin
AGE: 22 | HEIGHT: 5'10" | HOMETOWN: TORONTO, ON
The two best words to describe Isabelle are "ambitious" and "out-going". Born and raised in the suburbs of Toronto she is proud of her Italian and Swiss decent.
Isabelle enjoys visiting new countries and hopes to one day visit Africa to assist with volunteering for the HIV/Aids epidemic, as she is employed by an organization who deals with donations for Aids medication in Africa.
She loves meeting new people and keeping busy, she is currently learning to speak Italian for her trip to Italy one day. She enjoys dancing, listening to music, travelling, and a good book, her favorite book is anything in the Harry Potter series.
Isabelle likes acting and has taken acting classes to pursue a career in the entertainment business. Isabelle also plans to attend Centennial College next year to take business and sales for her future endeavors.
Sponsored by: Global Wealth Trade, Dr. Botbol Studio B Dental, Dr. D. S. Vaithilingam, Perry Elliot, Ramon Liriano-Avenue Model Mgmt., Richard Bangyay, Salon Botticelli the Art of Hair, Mission Life Financial, Family and Friends.
Courtesy: beautiesofcanada.com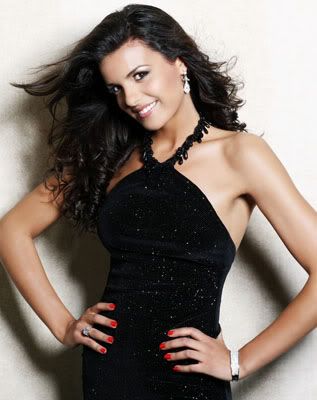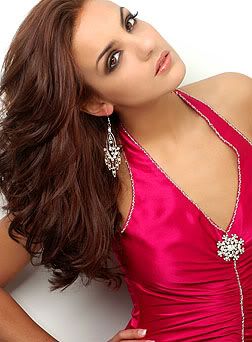 Video: Interview Isabelle Grastin - Miss Universe Canada 2009 Contestant
meet:
other contestants
RELATED BEAUTY PAGEANTS PHOTOGRAPHY