The Final Show and Crowning on Saturday May 16th @ 7:30pm. Miss Universe Canada 2008,
Samantha Tajik
, will crown her successor at the end of beauty contest. The Beauty Queen Miss Universe Canada 2009 will represent her country in the Miss Universe competition pageant.
Miss Universe 2009
, the 58th Miss Universe beauty pageant, will be held at the Atlantis Paradise Island, in Nassau,
Bahamas
on August 23, 2009.
Dayana Mendoza
, from Venezuela, winner of
Miss Universe 2008
, will crown her successor in the event.
Jessica Goncalves
AGE: 19 | HEIGHT: 5'7" | HOMETOWN: LEAMINGTON, ON
Born and raised in Leamington Ontario, Jessica enjoyed a multicultural upbringing. She takes extreme pride in being Canadian as well as being strongly rooted in her Portuguese Heritage.
Jessica is currently studying in her second year at Brock University for an Honours degree in Drama and Education and Society with a minor in English. She has found her passion in dancing, which she has done for the past sixteen years. Dancing has introduced her to the world of teaching which has influenced her future career goals.
She has taught dance and swimming lessons avidly for the last five years. Teaching has become one of the most important activities in her life and has truly shaped the person she has become. She is a real advocate for physical fitness and takes a very pro-active role in her community.
Jessica's most valuable traits include her leadership, confidence and optimism! Jessica strives to be a good role model living by her motto which is 'Make Good Choices'.
Courtesy: beautiesofcanada.com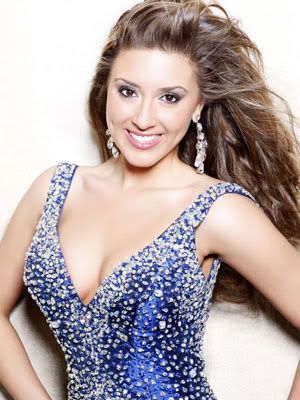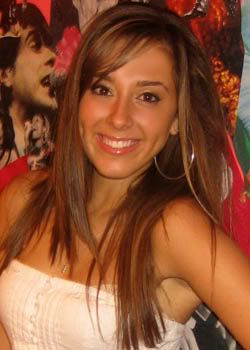 Video: Interview Jessica Goncalves - Miss Universe Canada 2009 Contestant
meet:
other contestants
RELATED BEAUTY PAGEANTS PHOTOGRAPHY