The Final Show and Crowning on Saturday May 16th @ 7:30pm. Miss Universe Canada 2008,
Samantha Tajik
, will crown her successor at the end of beauty contest. The Beauty Queen Miss Universe Canada 2009 will represent her country in the Miss Universe competition pageant.
Miss Universe 2009
, the 58th Miss Universe beauty pageant, will be held at the Atlantis Paradise Island, in Nassau,
Bahamas
on August 23, 2009.
Dayana Mendoza
, from Venezuela, winner of
Miss Universe 2008
, will crown her successor in the event.
Kaley Johnson
AGE: 23 | HEIGHT: 5'9" | HOMETOWN: CALGARY, AB
Kaley is an outgoing, positive, goal oriented young woman. She is open-minded and loves working as a health care professional and registered nurse specializing in trauma services. Kaley is of Norwegian decent and grew up in a small town in Alberta and highly values education and family. She believes that every experience provides an opportunity to learn about ones-self and build personality. The experience from obtaining her degree, working in an acute environment and traveling has shown her that anyone can achieve their goals.
Kaley enjoys learning and is determined to further her career. Becoming a Nurse Practitioner or physician will help her purse her goals of incorporating alternative, naturopathic and cultural therapies into conventional healthcare practices. Kaley loves laughing, meeting new diverse people, working with and learning from her patients. She is an avid volunteer for an animal rescue, the Breast Cancer Society, the WWF and a scholar's council. Kaley has recently co-founded a non-profit group with a mission to increase awareness of local fashion designers, photographers, models and other artists. This group focuses on planning events around the city and has hosted three successful events so far. She enjoys volunteering and has currently modeled in fundraisers for the Amalaki relief fund, the MS Society and the Sunshine Foundation for kids.
In the next few months, Kaley is planning to work with the educational program developed by her Trauma unit called "The Party Program" which helps prevent youth from drinking and driving. She would like to eventually develop her own program which focuses on the prevention of gang violence. Kaley's interests include traveling, sports, modeling, health care and her family. She enjoys spending time laughing with her friends, working out at the gym and exploring the outdoors. She excels at snowboarding, dancing and event planning. Kaley's short term goals include learning more Spanish, stepping into a leadership role in her career, empowering youth around her and fostering a world for positive change.
Courtesy: beautiesofcanada.com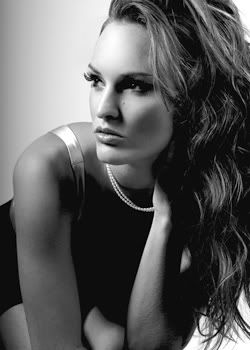 Video: Interview Kaley Johnson - Miss Universe Canada 2009 Contestant
meet:
other contestants
RELATED BEAUTY PAGEANTS PHOTOGRAPHY