The Final Show and Crowning on Saturday May 16th @ 7:30pm. Miss Universe Canada 2008,
Samantha Tajik
, will crown her successor at the end of beauty contest. The Beauty Queen Miss Universe Canada 2009 will represent her country in the Miss Universe competition pageant.
Miss Universe 2009
, the 58th Miss Universe beauty pageant, will be held at the Atlantis Paradise Island, in Nassau,
Bahamas
on August 23, 2009.
Dayana Mendoza
, from Venezuela, winner of
Miss Universe 2008
, will crown her successor in the event.
Lee-Helene Gaulin Mosher
AGE: 20 | HEIGHT: 5'7" | HOMETOWN: AYER'S CLIFF, QC
Lee-Hélène Mosher was raised in Ayer's Cliff, Quebec. This small town girl is easy-going, fun-loving and down to earth. She is 20 years old and has obtained her DEC in Creative Arts at Champlain Regional College. Lee aspires to fulfill her life-long dream of becoming an actress. For the past few years she has been working as a waitress and bartender. Working in the service industry has enabled Lee to get to know the people from her area. She enjoys meeting new people and learning about their lives and personal experiences. In her spare time Lee enjoys helping her father with the tasks which revolve around training Standard bred race horses.
Lee is passionate about traveling and hopes to spend many of her years traveling the world meeting new people and learning about their culture and way of life. Growing up with a French mother and an English father has contributed to her bilingualism.
In life she has found that it is important to make time for friends and family. She tries to cherish each moment and make the most of every situation. Lee believes that inner happiness is one of the most important aspects of life. She firmly believes that everything happens for a reason and that life is what you make of it.
Courtesy: beautiesofcanada.com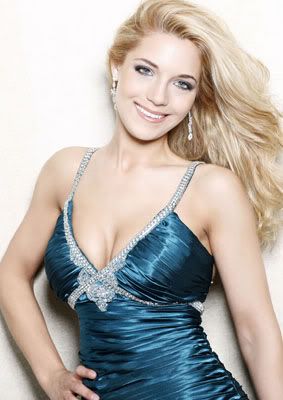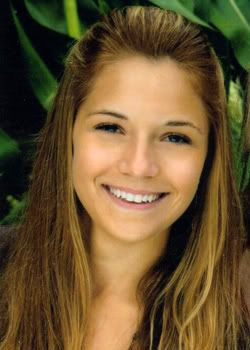 Video: Interview Lee-Helene Gaulin - Miss Universe Canada 2009 Contestant
meet:
other contestants
RELATED BEAUTY PAGEANTS PHOTOGRAPHY