The Final Show and Crowning on Saturday May 16th @ 7:30pm. Miss Universe Canada 2008,
Samantha Tajik
, will crown her successor at the end of beauty contest. The Beauty Queen Miss Universe Canada 2009 will represent her country in the Miss Universe competition pageant.
Miss Universe 2009
, the 58th Miss Universe beauty pageant, will be held at the Atlantis Paradise Island, in Nassau,
Bahamas
on August 23, 2009.
Dayana Mendoza
, from Venezuela, winner of
Miss Universe 2008
, will crown her successor in the event.
Lisa Harrigan
AGE: 26 | HEIGHT: 5'8" | HOMETOWN: CALGARY, AB
Lisa was born and raised in Canada but is very proud of her Irish background. Some of Lisa's favorite things to do are writing poetry, reading novels or the newspaper attending comedy clubs, watching funny movies and pursuing her passion for photography. She is also a big believer in the healing power of pets, which is why she looks forward to coming home everyday to cuddle with her 3 rescued cats.
In the future she would like to travel the world and experience different cultures. Lisa is currently focused on her ensuring the continued success of her company "Canadian Beauties – Event & Model Management".
Charity work is something that is very important to Lisa and she dedicates much of her spare time to volunteering. She is proud of the fact that she has volunteered over 900 hours in the past 3 years and helped raise over $200,000 for charities.
If Lisa becomes Miss Universe Canada, she would like to work closely with diabetes and cancer foundations, as her family has been affected by these two diseases. But most importantly, she wants to promote not drinking and driving because her father died in a drinking related car accident.
Courtesy: beautiesofcanada.com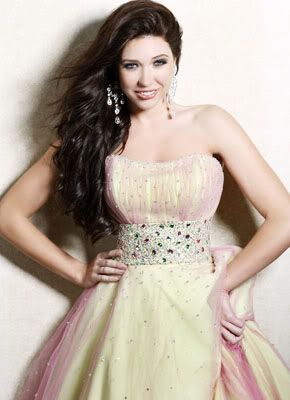 Video: Interview Lisa Harrigan - Miss Universe Canada 2009 Contestant
meet:
other contestants
RELATED BEAUTY PAGEANTS PHOTOGRAPHY