The Final Show and Crowning on Saturday May 16th @ 7:30pm. Miss Universe Canada 2008,
Samantha Tajik
, will crown her successor at the end of beauty contest. The Beauty Queen Miss Universe Canada 2009 will represent her country in the Miss Universe competition pageant.
Miss Universe 2009
, the 58th Miss Universe beauty pageant, will be held at the Atlantis Paradise Island, in Nassau,
Bahamas
on August 23, 2009.
Dayana Mendoza
, from Venezuela, winner of
Miss Universe 2008
, will crown her successor in the event.
Lori O'Keefe
AGE: 26 | HEIGHT: 5'6" | HOMETOWN: CONCEPTION BAY SOUTH, NL
If you've never been cod fishing, for a ride on snowmobile, or seen a moose up close and personal, 26 year old Lori O'Keefe of Newfoundland and Labrador invites you to visit her hometown of Port Saunders. Growing up in this town of 800 people she felt fortunate to have the ocean at her front step and the rugged Newfoundland wilderness in her backyard. The most amazing playgrounds imaginable!
She played every sport offered at her local high school, took part in drama club, public speaking, science fairs, air cadets, and musicals, allowing her to travel throughout her province and country. Lori excelled in high school. Valedictorian of her graduating class, Lori was awarded Student of the Year, the Student Council Award, several scholarships, the Lion's Club Community Service Award, had the highest academic average, and was MVP of several sports teams.
She continued to excel in university where she was awarded a Medal for Academic Excellence from Memorial University as well as several scholarships while completing her Bachelor of Education degree at the University of New Brunswick.
Health and fitness take a priority in Lori's life. She not only completed a degree in Recreation, she is also a certified physical education teacher in the province of New Brunswick. Recently, Lori completed her Personal Trainers Specialist course and is in the process of opening her own fitness training business.
As is Newfoundland tradition, you'll be invited in for a kitchen party where you might just find Lori singing and playing guitar. So, take a right at Toronto and keep on truckin'!
Courtesy: beautiesofcanada.com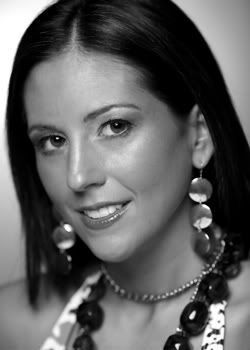 Video: Interview Lori O'Keefe - Miss Universe Canada 2009 Contestant
meet:
other contestants
RELATED BEAUTY PAGEANTS PHOTOGRAPHY