The Final Show and Crowning on Saturday May 16th @ 7:30pm. Miss Universe Canada 2008,
Samantha Tajik
, will crown her successor at the end of beauty contest. The Beauty Queen Miss Universe Canada 2009 will represent her country in the Miss Universe competition pageant.
Miss Universe 2009
, the 58th Miss Universe beauty pageant, will be held at the Atlantis Paradise Island, in Nassau,
Bahamas
on August 23, 2009.
Dayana Mendoza
, from Venezuela, winner of
Miss Universe 2008
, will crown her successor in the event.
Orlandice Balanag
AGE: 21 | HEIGHT: 5'7" | HOMETOWN: EDMONTON, AB
Orlandice was born and raised in Edmonton, Alberta. She is very proud of her mixed heritage of Filipino, Bajan, and English.
She has always had an eye for art ever since she was young and is inspired by her father who is an artist; he is the reason for her love and talent for art. From her passion of art she hopes to become an Architecture designer. She is starting her first year of Architecture Technology this year and will be looking forward to completing the Program at the North Alberta Institute of Technology.
If she were to be picked to become Miss Universe Canada, Orlandice would like to take the opportunity to speak out and work with issues such as bullying, children and youth abuse and animal abuse. She is a firm believer that those who cannot stand up against abuse themselves need to be protected by others; it is a crucial need in order to stop violence.
Courtesy: beautiesofcanada.com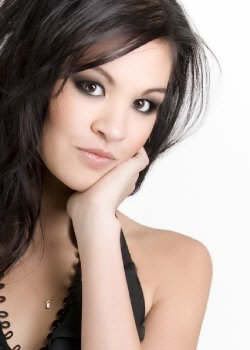 Video: Interview Orlandice Balanag - Miss Universe Canada 2009 Contestant
meet:
other contestants
RELATED BEAUTY PAGEANTS PHOTOGRAPHY