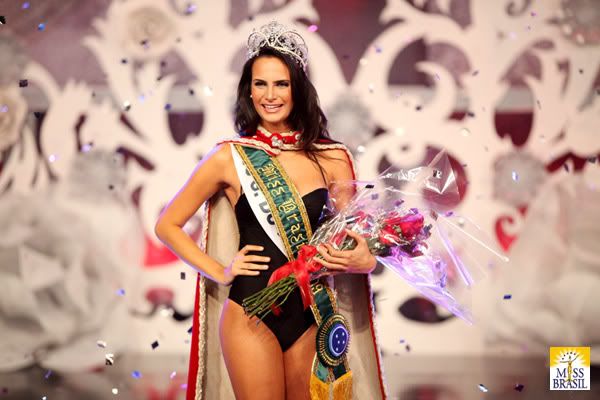 Sao Paulo: Larissa Costa, a 25 year-old Miss Rio Grande do Norte, was crowned Miss Brazil Universe 2009 during an event held on 9th May 2009 at Memorial of Latin America, Sao Paulo.
A new beauty queen stands 1.76 m will represent the country at the Miss Universe pageant. While
Rayanne Morais
of Minas Gerais, was the 1st runner-up, and will compete in Miss International contest.
Miss Universe 2009
, the 58th Miss Universe beauty pageant, will be held at the Atlantis Paradise Island, in Nassau,
Bahamas
on August 23, 2009.
Dayana Mendoza
, from Venezuela, winner of
Miss Universe 2008
, will crown her successor in the event.
Miss International 2009
, the 49th Miss International pageant, will be held at the Venetian Macao Resort in Macau on November 7, 2009.
Miss Brasil Universo 2009 Completed Pageant Results
* Winner: Rio Grande do Norte ,
Larissa Costa
, 25, 1.75 (go to
Miss Universe 2009
)
* 1st RU: Minas Gerais ,
Rayanne Morais
, 20, 1.74 (go to
Miss International 2009
)
* 2nd RU: Distrito Federal ,
Denise Ribeiro
, 18, 1.79 (go to Miss Continente Americano 2009)
* 3rd RU : Pará ,
Rayanna Breda
, 19, 1.77
* 4th RU: Ceará ,
Krisley Karlen
, 23, 1.80
Top 10
* Bahia ,
Paloma Vega
* Ceará ,
Krisley Karlen
* Distrito Federal ,
Denise Ribeiro
* Minas Gerais ,
Rayanne Morais
* Pará ,
Rayanna Breda
* Paraná ,
Karine Martins de Souza
* Rio de Janeiro ,
Fernanda Gomes
* Rio Grande do Norte ,
Larissa Costa
* Rio Grande do Sul ,
Bruna Felisberto
* Santa Catarina ,
Francine Arruda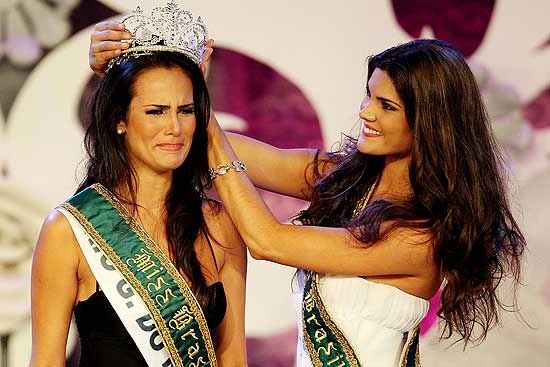 RELATED BEAUTY PAGEANT CONTEST PHOTO