The Final Show and Crowning on Saturday May 16th @ 7:30pm. Miss Universe Canada 2008,
Samantha Tajik
, will crown her successor at the end of beauty contest. The Beauty Queen Miss Universe Canada 2009 will represent her country in the Miss Universe competition pageant.
Miss Universe 2009
, the 58th Miss Universe beauty pageant, will be held at the Atlantis Paradise Island, in Nassau,
Bahamas
on August 23, 2009.
Dayana Mendoza
, from Venezuela, winner of
Miss Universe 2008
, will crown her successor in the event.
Rosalba Vagge
AGE: 26 | HEIGHT: 5'7" | HOMETOWN: VANCOUVER, BC
Some may see Rosalba's story as a tragedy, but she wants them to see her as an individual who beat the odds. Rosalba was living on the streets of Mexico City as an orphan until she was 3, but was then adopted and brought to Canada for a new chance at life. She has endured sexual and physical abuse and had a terrible accident that could've scared her physically. Through all this she has chosen to stay and learn from it, she feels she is still very lucky because she has met many wonderful people, opportunities and continues to see them to grow.
Working as a model in Vancouver, Mexico, Dominican Republic, China and Peru for print modeling has helped her gain confidence in herself as a woman.
This past year Rosalba ventured off to Fitness Universe Miami, where she learned so much about a healthy body and disciplines; then Miss Latina Canada 2009, where she placed 2nd Runner Up and won Miss Photogenic. There she learned a great deal of stage presentation and strengthened her communication skills. She also accredits many of her leadership skills to working with companies such as Mega Silver Inc., Providence Health Care Financial Department and many more, and also the people that have been her mentors and advisors.
Courtesy: beautiesofcanada.com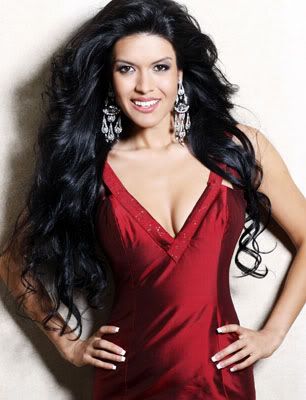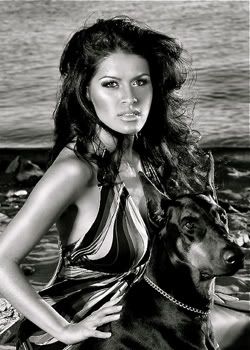 Video: Interview Rosalba Vagge - Miss Universe Canada 2009 Contestant
meet:
other contestants
RELATED BEAUTY PAGEANTS PHOTOGRAPHY