The Final Show and Crowning on Saturday May 16th @ 7:30pm. Miss Universe Canada 2008,
Samantha Tajik
, will crown her successor at the end of beauty contest. The Beauty Queen Miss Universe Canada 2009 will represent her country in the Miss Universe competition pageant.
Miss Universe 2009
, the 58th Miss Universe beauty pageant, will be held at the Atlantis Paradise Island, in Nassau,
Bahamas
on August 23, 2009.
Dayana Mendoza
, from Venezuela, winner of
Miss Universe 2008
, will crown her successor in the event.
Sameet Gill
AGE: 21 | HEIGHT: 5'8" | HOMETOWN: EDMONTON, AB
Sameet Gill was born and raised in Edmonton, Alberta. She is a passionate and ambitious young woman of East Indian descent aspiring to become a doctor.
Sameet is the vice president of a non-profit organization called Circle K International. This year she has helped coordinate numerous fundraisers including the Bissell Centre Gift wrap, which raised $6500 for the homeless shelter and a carwash for the Cross Cancer Institute that raised $1300.
She is in her fourth year at the University of Alberta where she is majoring in chemistry. She is enlisted on the dean's honour roll at the University of Alberta.
Her hobbies include volunteering, hanging out with her mom and running. Sameet hopes to one day become an international ambassador for Canada and work to create solutions to global problems like hunger, disease and poverty.
Courtesy: beautiesofcanada.com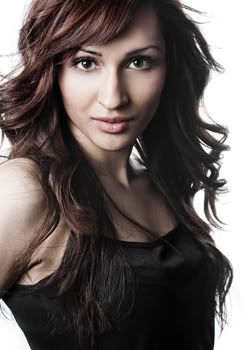 Video: Interview Sameet Gill - Miss Universe Canada 2009 Contestant
meet:
other contestants
RELATED BEAUTY PAGEANTS PHOTOGRAPHY