The Final Show and Crowning on Saturday May 16th @ 7:30pm. Miss Universe Canada 2008,
Samantha Tajik
, will crown her successor at the end of beauty contest. The Beauty Queen Miss Universe Canada 2009 will represent her country in the Miss Universe competition pageant.
Miss Universe 2009
, the 58th Miss Universe beauty pageant, will be held at the Atlantis Paradise Island, in Nassau,
Bahamas
on August 23, 2009.
Dayana Mendoza
, from Venezuela, winner of
Miss Universe 2008
, will crown her successor in the event.
Sandra Kirilovic
AGE: 21 | HEIGHT: 5'9" | HOMETOWN: NIAGARA FALLS, ON
Sandra Kirilovic was born in Etobicoke, Ontario and spent her childhood in three different communities: Oakville, Kincardine and Niagara Falls. Activities that Sandra developed a passion for include: art, design, drama, and athletics. In high school, Sandra placed second in the Senior Women's Double at the Canadian Secondary School Rowing Championships.
After graduating from high school, Sandra moved to London, Ontario, where in June 2008, she graduated from the University of Western Ontario with an Honours Specialization in Psychology. Sandra currently resides in London where she is working and making arrangements for her future. Sandra hopes to become an environmental lawyer so she can work with companies and the government to promote environmental sustainability. She is currently looking to complete a postgraduate program in the environmental & marketing field and then enter law school.
Sandra is a proud member of the Serbian community. Some of her hobbies include: rowing, swimming, art, yoga, and taking her golden retriever puppy, "Cheese," to the dog park.
Courtesy: beautiesofcanada.com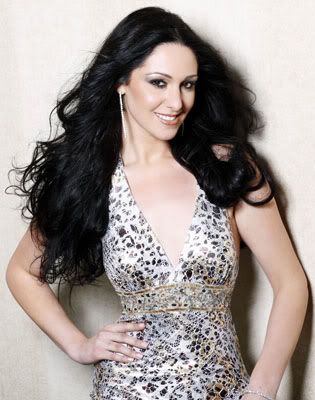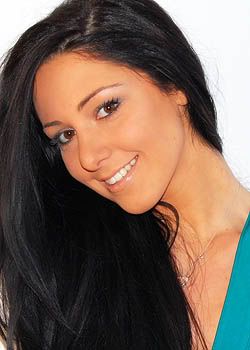 Video: Interview Sandra Kirilovic - Miss Universe Canada 2009 Contestant
meet:
other contestants
RELATED BEAUTY PAGEANTS PHOTOGRAPHY