The Final Show and Crowning on Saturday May 16th @ 7:30pm. Miss Universe Canada 2008,
Samantha Tajik
, will crown her successor at the end of beauty contest. The Beauty Queen Miss Universe Canada 2009 will represent her country in the Miss Universe competition pageant.
Miss Universe 2009
, the 58th Miss Universe beauty pageant, will be held at the Atlantis Paradise Island, in Nassau,
Bahamas
on August 23, 2009.
Dayana Mendoza
, from Venezuela, winner of
Miss Universe 2008
, will crown her successor in the event.
Tea-Nercita Savic
AGE: 21 | HEIGHT: 5'11" | HOMETOWN: BELLEVILLE, ON
Tea-Nercita Savic is a charismatic individual who possesses a genuine passion for life. At the age of 10, Tea and her family left her native home in Tuzla, Bosnia, to start a new life in what she now calls "the greatest country in the world" – Canada. Growing up in Ontario, Tea found her passion in the humanities and the arts. Tea is presently an Honors student in the field of Humanities, and is a devout student of both the piano and the harp.
When she is not immersed in books or music, Tea finds time to explore her other passions which include dancing and fitness, along with family and worthy volunteer endeavours. In all of these areas, Tea has always stood out as a leader – whether it is in setting an example to those close to her to keep fit and have fun doing it, or whether it is in demonstrating values of caring and compassion to her younger siblings and the members of her community.
Tea is truly a philanthropist who believes that we can all positively impact the world and those around us when we "lead by doing".
Courtesy: beautiesofcanada.com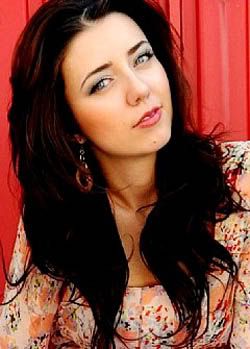 Video: Interview Tea-Nercita Savic - Miss Universe Canada 2009 Contestant
meet:
other contestants
RELATED BEAUTY PAGEANTS PHOTOGRAPHY