The Final Show and Crowning on Saturday May 16th @ 7:30pm. Miss Universe Canada 2008,
Samantha Tajik
, will crown her successor at the end of beauty contest. The Beauty Queen Miss Universe Canada 2009 will represent her country in the Miss Universe competition pageant.
Miss Universe 2009
, the 58th Miss Universe beauty pageant, will be held at the Atlantis Paradise Island, in Nassau,
Bahamas
on August 23, 2009.
Dayana Mendoza
, from Venezuela, winner of
Miss Universe 2008
, will crown her successor in the event.
Valerie Remillard
AGE: 21 | HEIGHT: 5'8" | HOMETOWN: ST-FELIX-DE-VALOIS, QC
Valerie grew up in a small village and was always surrounded by people who have helped her to achieve her dreams. Having a great artistic sense, Valerie followed 6 years of voice lessons, art classes and dramatic arts. She's a model who also does volunteer work and help for the causes that she holds dear. She currently works in International Hotel Management.
Valerie feels that contact with people is primordial. Valerie is a volunteer in a center for seniors where she visits each week for Zoo Therapy with her pet dog. She is a person who likes to keep informed about what's happening in the world, being very personable she would like to travel and have the opportunity to participate in multiple humanitarian events.
Courtesy: beautiesofcanada.com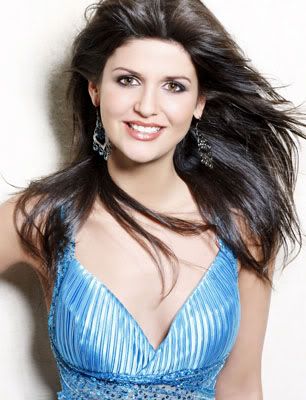 Video: Interview Valerie Remillard - Miss Universe Canada 2009 Contestant
meet:
other contestants
RELATED BEAUTY PAGEANTS PHOTOGRAPHY