The Final Show and Crowning on Saturday May 16th @ 7:30pm. Miss Universe Canada 2008,
Samantha Tajik
, will crown her successor at the end of beauty contest. The Beauty Queen Miss Universe Canada 2009 will represent her country in the Miss Universe competition pageant.
Miss Universe 2009
, the 58th Miss Universe beauty pageant, will be held at the Atlantis Paradise Island, in Nassau,
Bahamas
on August 23, 2009.
Dayana Mendoza
, from Venezuela, winner of
Miss Universe 2008
, will crown her successor in the event.
Vincenza Jinny Conte
AGE: 25 | HEIGHT: 5'6" | HOMETOWN: LASALLE, QC
Vincenza was born and raised in Montreal, Quebec. She loves to travel and learn new languages. She speaks English, French and Italian fluently and is currently learning how to speak Spanish. She has travelled to Italy, Switzerland, Germany, France, England, Mexico, St. Thomas, St. Maarten, Antigua, St. Lucia, Barbados, Puerto Rico, Spain and many cities in the United States.
She has her Bachelor's Degree in Biology and is currently working in a research lab at the Montreal Children's Hospital Research Institute in Ocular Genetics. She is of Italian decent and feels very lucky to have an extremely close family.
Vincenza has training in hip hop dancing, she models and has been in music videos. She loves sports, all sports, and has been playing hockey since she was 8 years old as a goalie. She is the biggest Montreal Canadiens fan. GO HABS GO!
Courtesy: beautiesofcanada.com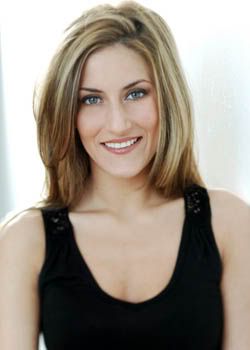 Video: Interview Vincenza Conte - Miss Universe Canada 2009 Contestant
meet:
other contestants
RELATED BEAUTY PAGEANTS PHOTOGRAPHY