The Final Show and Crowning on Saturday May 16th @ 7:30pm. Miss Universe Canada 2008,
Samantha Tajik
, will crown her successor at the end of beauty contest. The Beauty Queen Miss Universe Canada 2009 will represent her country in the Miss Universe competition pageant.
Miss Universe 2009
, the 58th Miss Universe beauty pageant, will be held at the Atlantis Paradise Island, in Nassau,
Bahamas
on August 23, 2009.
Dayana Mendoza
, from Venezuela, winner of
Miss Universe 2008
, will crown her successor in the event.
Xiao Sun
AGE: 22 | HEIGHT: 5'8" | HOMETOWN: MONTREAL, QC
Xiao lives in a fusion of Eastern and Western Cultures. She is very grateful for the loving and multicultural Country of Canada which she is proud to call home. She is currently studying Dietetics and Human Nutrition at McGill University.
Xiao is gifted with the talent to dance. She participated in ballet, contemporary, and traditional Chinese dancing since the young age of five. When on stage, she expresses her feelings through the most beautiful body language-dancing.
She also enjoys doing charity work and wants to encourage more people to embrace the ones who need help.
Courtesy: beautiesofcanada.com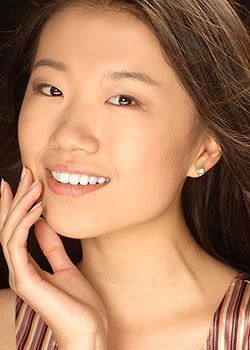 Video: Interview Xiao Sun - Miss Universe Canada 2009 Contestant
meet:
other contestants
RELATED BEAUTY PAGEANTS PHOTOGRAPHY