The Final Show and Crowning on Saturday May 16th @ 7:30pm. Miss Universe Canada 2008,
Samantha Tajik
, will crown her successor at the end of beauty contest. The Beauty Queen Miss Universe Canada 2009 will represent her country in the Miss Universe competition pageant.
Miss Universe 2009
, the 58th Miss Universe beauty pageant, will be held at the Atlantis Paradise Island, in Nassau,
Bahamas
on August 23, 2009.
Dayana Mendoza
, from Venezuela, winner of
Miss Universe 2008
, will crown her successor in the event.
Yasmin Moavenian
AGE: 24 | HEIGHT: 5'7" | HOMETOWN: TORONTO, ON
Yasmin Moavenian was born and raised in North York, Ontario. She attended the prestigious Toronto French School from the age of 3, and remained there until she graduated from high school. It was there that she received her Brevet Diploma, and completed the International Baccalaureate program.
She picked up a native level of French, perfected her English, and even some Spanish along the way. She went on to complete an Honours Bachelor of Arts in Political Science and Religion from the University of Toronto. While attending University, she had the pleasure of being part of one of North America's largest sororities, Kappa Kappa Gamma. Yasmin is in law school and plans on graduating and writing the bar in 2011.
When she's not buried underneath a pile of books, she divides her time between her family and friends. You'll usually find her at home and in the kitchen, attempting to bake or simply entertaining. This past year, she discovered a strong passion for snowboarding. Philanthropy and a love for the arts are two other topics dear to Yasmin's heart.
Courtesy: beautiesofcanada.com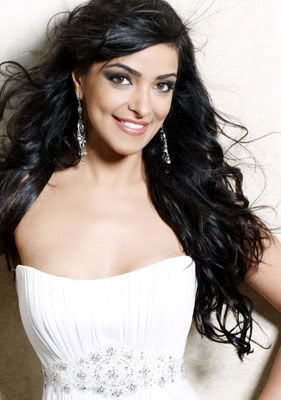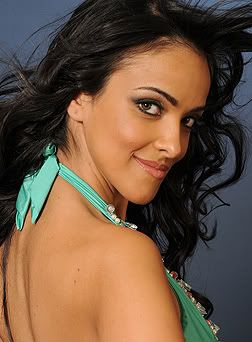 Video: Interview Yasmin Moavenian - Miss Universe Canada 2009 Contestant
meet:
other contestants
RELATED BEAUTY PAGEANTS PHOTOGRAPHY