The Final Show and Crowning on Saturday May 16th @ 7:30pm. Miss Universe Canada 2008,
Samantha Tajik
, will crown her successor at the end of beauty contest. The Beauty Queen Miss Universe Canada 2009 will represent her country in the Miss Universe competition pageant.
Miss Universe 2009
, the 58th Miss Universe beauty pageant, will be held at the Atlantis Paradise Island, in Nassau,
Bahamas
on August 23, 2009.
Dayana Mendoza
, from Venezuela, winner of
Miss Universe 2008
, will crown her successor in the event.
Ylenia Aurucci
AGE: 26 | HEIGHT: 5'10" | HOMETOWN: VICTORIA, BC
Ylenia comes from an Italian background and was born in Medellin, Colombia. Her father's work provided her the unique opportunity of being raised in many places around the world. Ylenia is very proud to call Canada home; a place where different cultures, religions and backgrounds are embraced and people are valued for who they are.
Ylenia is fluent in Italian, English and Spanish and in her spare time she enjoys cooking Italian dishes for her family and friends, travelling to adventurous places and being outdoors.
Ylenia has gained memorable experiences while growing up amongst and travelling to diverse cultures in her childhood as well as the more recent experience of living in the multicultural country of Canada. Her unique upbringing has allowed her to appreciate the diverse cultures and traditions that the world has to offer which has taught her to adapt to any circumstance no matter what challenges may come her way.
Ylenia truly believes that things happen for a reason and she always approaches life with an open heart, ready to discover whatever it will reveal to her.
Courtesy: beautiesofcanada.com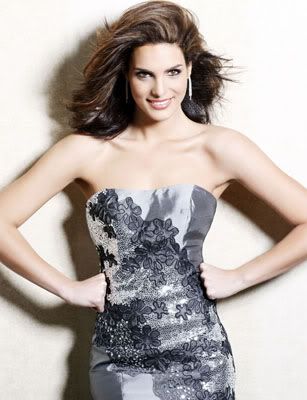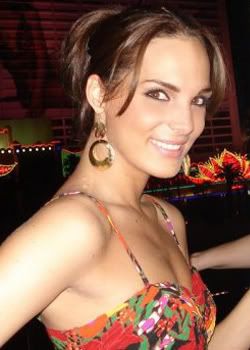 Video: Interview Ylenia Aurucci - Miss Universe Canada 2009 Contestant
meet:
other contestants
RELATED BEAUTY PAGEANTS PHOTOGRAPHY