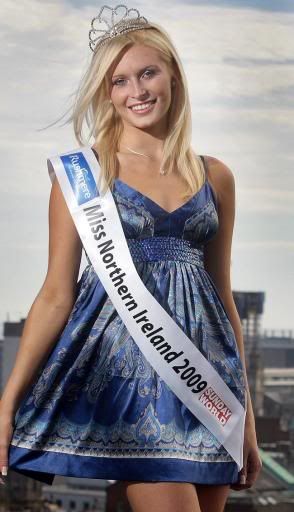 Cherie Gardiner - Miss Northern Ireland 2009

BELFAST: The new Miss Northern Ireland 2009 crowned. A beautiful 17 year-old student from Bangor, Cherie Gardiner was crowned Miss Northern Ireland 2009 during the event held in the Hotel Europa in Belfast, the capital city of Northern Ireland.
The 1.83 m beauty queen Cherie Gardiner who a student at Glengola Collegiate in Bangor will represent the Northern Ireland for competitive in
2009 World Beauty
Pageant.
Miss World 2009
, the 59th Miss World beauty pageant will be held in Johannesburg, South Africa, where
Ksenia Sukhinova
of Russia will crown her successor,
Miss World 2008
. About 120 contestants are expected to attend the event.
Crowd favorite, Francesca Pollock was judged firat runner-up, and Jenny Curran was secound runner-up.
Video: Cherie Gardiner Miss Northern Ireland 2009
Belfast Telegraph TV video journalist Gary Grattan
reports from the Miss NI final at the Europa Hotel.
Filmed and edited by Gary Grattan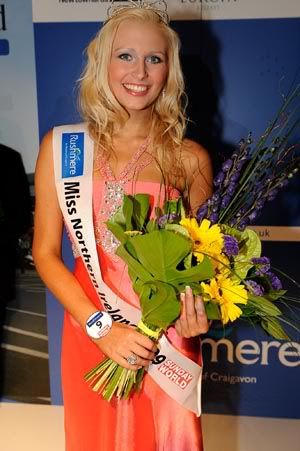 Cherie Gardiner - Miss Northern Ireland 2009
(left to right)
The 1st runner-up - Francesca Pollock
Winner Miss Northern Ireland 2009 - Cherie Gardiner
The 2nd runner-up - Jenny Curran
RELATED BEAUTY INTERNATIONAL PAGEANTS