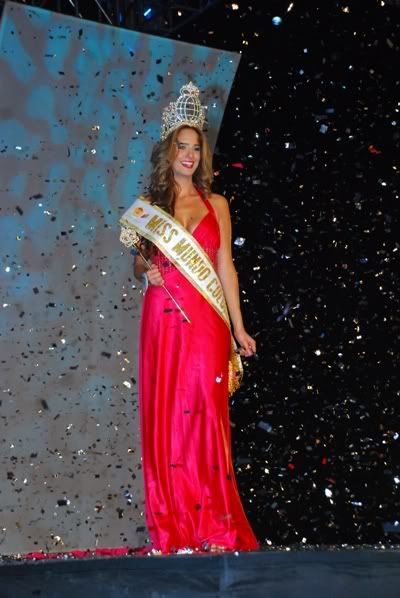 Daniela Ramos Lalinde - Miss Mundo Colombia 2009
Daniela Ramos Lalinde, a student of graphic design 21 years, 1.75m from Bogota, Colombia was crowned Miss Mundo Colombia 2009 ( or Miss Colombia World 2009) at the Palacio de los Deportes of the capital city.
Daniela Lalinde Ramos will represent Colombia in Miss World 2009 in South Africa.
Daniela Lalinde Ramos, born in Cali, Valle del Cauca, 21 years ago, on February 8, 1988. Their actions are a sign Aquarius 88-66-93 and a height of 1.75. It is a very independent woman and a charismatic but acknowledges that its defects is stubbornness. Fifth semester of studying Graphic Design at the Universidad Jorge Tadeo Lozano. Illustrate what he is, why you would like to work in an advertising agency. Her hobbies are designing, painting and exercise. Fluent in English advanced.
Check out more
Contestants Photo
RELATED BEAUTY PAGEANTS CONTESTS