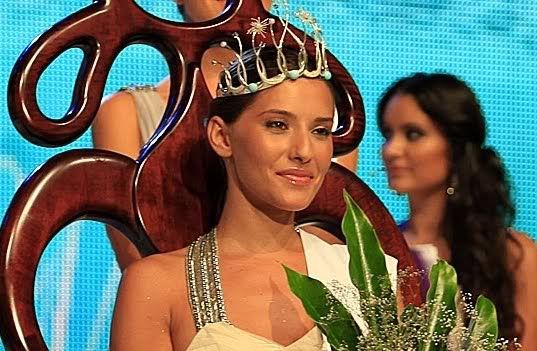 Milica Jelić, Miss Srbije 2010 represent Serbia in Miss World 2010
Belgrade, Serbia: A beautiful from Belgrade (Serbian: Београд, Beograd),Milica Jelić was crowned Miss Serbia 2010 or locally known as Miss Srbije 2010 during the pageant held on June 20 at the Sava Center in Belgrade, Serbia.
She was crowned by
Miss Serbia 2009, Jelena Marković
who placing Talent in the top 22 in
Miss World 2009
.
Milica Jelić, 24 year olds, will represent Serbia at the upcoming
Miss World 2010
beauty contest.
Chosen as the 1st runner-up is Anja Saranovic, she will compete at the Miss Universe 2011 next year. And Jelena Milosavljevic finished 2nd runner-up.
Miss Serbia 2010 / Miss Srbije 2010 Completing Results
* Winner Miss Serbia 2010 : Milica Jelić
* 1st RU Miss Serbia 2010 : Anja Šaranović
* 2nd RU Miss Serbia 2010 : Jelena Milosavljević
Completed Top 5
* Sonja Sovljakov
* Tijana Rakić
Completed Top 10
* Kristina Stevanović
* Jelena Pešić
* Nataša Stanković
* Jelena Đukić
* Bojana Rakić
Milica Jelić, Miss Srbije 2010 and her runners-up Anja Šaranović and Jelena Milosavljević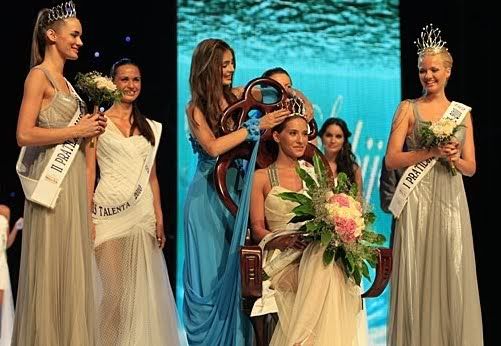 Milica Jelić was crowned by Miss Serbia 2009, Jelena Marković
RELATED BEAUTY PAGEANT CONTEST