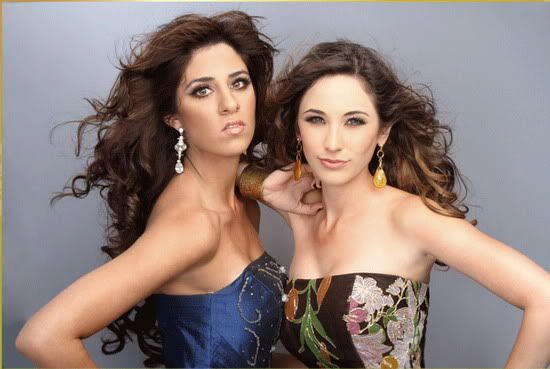 L - Mayella Mena, Nuestra Belleza Universo 2009
R - Elena Tedesco, Nuestra Belleza Mundo 2009
Nuestra Belleza El Salvador 2010 (Miss El Salvador) will be held on June 25. There will be crowned 2 girls.
One of winners, Nuestra Belleza El Salvador UNIVERSO 2010, will represent El Salvador in
Miss Universe 2010
beauty pageant to be held in the USA this August. And Nuestra Belleza El Salvador MUNDO 2010 will represent El Salvador in
Miss World 2010
beauty contest to be held in November.
Mayella Mena, Nuestra Belleza Universo 2009
, and Elena Tedesco, Nuestra Belleza Mundo 2009 will crown her successor at the end of this event. There are 15 beautiful are expected to compete for the title.
Nuestra Belleza El Salvador 2010 Candidatas


Nuestra Belleza El Salvador 2010 Contestants




01
Andrea Represa



02
Claudia Martinez



03
Gabriela Molina



04
Ivonne Javier



05
Marielos Pereira



06
Marta Burgos



07
Nerissa Salazar



08
Nubia Delgado



09
Oneida Avalos



10
Paola Gaitan



11
Soleil Herrera



12
Sonia Cruz



13
Stephanie Carcamo



14
Tara Blanco



15
Victoria Portillo


RELATED BEAUTY PAGEANT CONTEST