Beauty Pageant
>
United States
> Miss USA
*
Miss USA 2011 - Alyssa Campanella Miss USA 2011 Pageant Photos
*
Miss USA 2011 - Miss California USA - Alyssa Campanella Crowned Miss USA 2011
*
Miss USA 2011 (Winner) - Photo Gallery : Alyssa Campanella Crowned
Miss USA 2011
*
Miss USA 2011 (1st RU) - Photo Gallery : Miss Tennessee USA - Ashley Durham
*
Miss USA 2011 (2nd RU) - Photo Gallery : Miss Alabama USA - Madeline Mitchell
*
Miss USA 2011 (3rd RU) - Photo Gallery : Miss Texas USA - Ana Rodriguez
*
Miss USA 2011 - Miss California USA - Alyssa Campanella Crowned Miss USA 2011
*
Miss USA 2011 - Photo Gallery : Alyssa Campanella Crowned Miss USA 2011
*
Miss USA 2011 ( 2nd Runner-up ) - Miss Alabama USA - Madeline Mitchell Photo Gallery
*
Miss USA 2011 - Special awards
*
Miss USA 2011 - Top 16
*
Miss USA 2011 - Top 8
*
Miss USA 2011 - Top 4
*
Miss USA 2011 - Contestants Profile
*
Miss USA 2011 - Watch Contestant Voting Clip
*
Miss USA 2011 - Contestants Photoshoot at the Palms Place Pool
*
Miss USA 2011 - Arrival Ceremony Photo
*
Miss USA 2011 - Contestants Arrive in Las Vegas Photo
*
Miss USA 2011 - Contestants Official Swimsuit Portraits
*
Miss USA 2011 - Contestants Official Gown Portraits
*
Miss USA 2011 - Contestants Official Fadil Berisha Glamour shots
*
Miss USA 2011 - Lisette Garcia, Florida won Chinese Laundry Hula Hoop Contest
*
Miss USA 2011 - Photos of Contestants visit Tao Nightclub
*
Miss USA 2011 - Dick Clark Productions to produce the Pageant
*
Miss USA 2011 - Contestants Interviews Clip VDO
*
Miss USA 2011 - Watch Fashion Forward Fadil Photo Shoot
*
Miss USA 2011 - Strike A Pose ( animation style )
*
Miss USA 2011 - Photos Contestants and Rima Fakih : MATT GOSS CONCERT & HUMAN NATURE CONCERT
*
MISS USA 2011 - Watch RIMA and Contestants Rain Cosmetic and Fashion Runway
*
Miss USA 2011 - Contestants at KGB: Kerry's Gourmet Burgers
*
Miss USA 2011 - Contestants at XS Nightclub at Encore in Las Vegas
*
Miss USA 2011 - Contestants at Margaritaville on the Las Vegas Strip
*
Miss USA 2011 - Contestants at Border Grill Culinary Mandalay Bay Resort in Las Vegas
*
Miss USA 2011 - Contestants Evening Gown Presentation Show
*
Miss USA 2011 - Contestants Swimsuit Presentation Show
*
Miss USA 2011 - Watch Contestants Rehearsal video
*
Miss USA 2011 - 51 Delegates Interview (Tasteful Nude Photo Shoot)
*
Miss USA 2011 - Watch Live Streaming Online
Miss USA 2011, will be the 60th Miss USA pageant, will be held at the Theatre for the Performing Arts in Planet Hollywood Resort and Casino in Las Vegas, Nevada on June 19, 2011.
Miss USA 2010
,
Rima Fakih
of Michigan (photo above), will crown her successor at the end of this event.
New
beauty queen
Miss USA 2011 will represent the
United States
at the
Miss Universe 2011
pageant in São Paulo,
Brazil
on September 12, 2011.
The 50 states and the District of Columbia will compete for the prestigious title and the pageant will broadcast live on NBC.
Miss USA State Winner & Contestants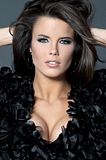 *
Madeline Mitchell - Miss Alabama USA 2011 Profile
* Miss Alabama USA 2011 (
Madeline Mitchell
/
Contestants
/
Madeline Mitchell Album
)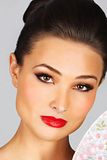 *
Jessica Chuckran - Miss Alaska USA 2011 Profile
* Miss Alaska USA 2011 (
Jessica Chuckran
/
Album
)
*
Brittany Brannon - Miss Arizona USA 2011 Profile
* Miss Arizona USA 2011 (
Brittany Dawn Brannon
/
Album
)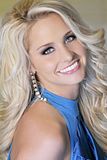 *
Lakynn McBride - Miss Arkansas USA 2011 Profile
* Miss Arkansas USA 2011 (
Lakynn McBride
/
Contestants
/
Lakynn McBride Album
)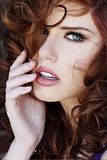 *
Alyssa Campanella - Miss California USA 2011 Profile
* Miss California USA 2011 (
Alyssa Campanella
/ Contestants
part 1
/
part 2
/
part 3
/
Album
)
*
Blair Griffith - Miss Colorado USA 2011 Profile
* Miss Colorado USA 2011 (
Blair Griffith
/
Contestants
/
Album
)
*
Regina Turner - Miss Connecticut USA 2011 Profile
* Miss Connecticut USA 2011 (
Regina Turner
/
Contestants
/
Album
)
*
Katie Hanson - Miss Delaware USA 2011 Profile
* Miss Delaware USA 2011 (
Katie Hanson
/
Contestants
/
Album
)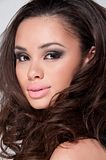 *
Heather Swann - Miss District of Columbia 2011 Profile
* Miss District Of Columbia USA 2011 (
Heather Swann
/
Beauty Pageant
/
Album
)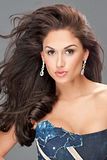 *
Lissette Garcia - Miss Florida USA 2011 Profile
* Miss Florida USA 2011 (
Lissette Garcia
/
Contestants
/
Album
)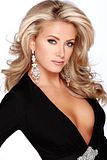 *
Kaylin Reque - Miss Georgia USA 2011 Profile
* Miss Georgia USA 2011 (
Kaylin Reque
/
Contestants
/
ALBUM
)
*
Angela Byrd - Miss Hawaii USA 2011 Profile
* Miss Hawaii USA 2011 (
Angela Anela Iokia Byrd
/
Contestants
/
ALBUM
)
*
Erza Haliti - Miss Idaho USA 2011 Profile
* Miss Idaho USA 2011 (
Erza Haliti
/
Contestants
/
ALBUM
)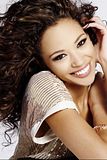 *
Angela Sparrow - Miss Illinois USA 2011 Profile
* Miss Illinois USA 2011 (
Angela Sparrow
/
Contestants
)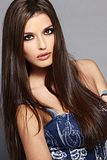 *
Jillian Wunderlich - Miss Indiana USA 2011 Profile
* Miss Indiana USA 2011 (
Jillian Leigh Wunderlich
/
Contestants
)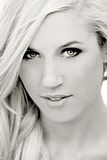 *
Rebecca Goldsmith - Miss Iowa USA 2011 Profile
* Miss Iowa USA 2011 (
Rebecca Goldsmith
/
Contestants
)
*
Jaymie Stokes - Miss Kansas USA 2011 Profile
* Miss Kansas USA 2011 (
Jaymie Stokes
/
Contestants
)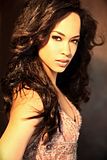 *
Kia Hampton - Miss Kentucky USA 2011 Profile
* Miss Kentucky USA 2011 (
Kia Ben-et Hampton
)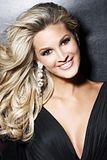 *
Page Pennock - Miss Louisiana USA 2011 Profile
* Miss Louisiana USA 2011 (
Page Pennock
/
Contestants
)
*
Ashley Marble - Miss Maine USA 2011 Profile
* Miss Maine USA 2011 (
Ashley Lynn Marble
)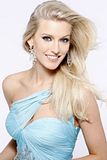 *
Allyn Rose - Miss Maryland USA 2011 Profile
* Miss Maryland USA 2011 (
Allyn Rose
/
Contestants
)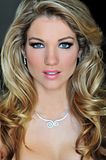 *
Alida D'Angona - Miss Massachusetts USA 2011 Profile
* Miss Massachusetts USA 2011 (
Alida D'Angona
/
Contestants
)
*
Channing Pierce - Miss Michigan USA 2011 Profile
* Miss Michigan USA 2011 (
Channing Pierce
/
Contestants
) :
Channing Pierce ALBUM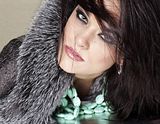 *
Brittany Thelemann - Miss Minnesota USA 2011 Profile
* Miss Minnesota USA 2011 (
Brittany Lee Thelemann
/
Contestants
)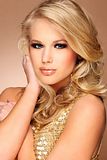 *
Keeley Patterson - Miss Mississippi USA 2011 Profile
* Miss Mississippi USA 2011 (
Keeley Patterson
/
Contestants
)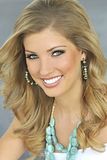 *
Hope Driskill - Miss Missouri USA 2011 Profile
* Miss Missouri USA 2011 (
Hope Driskill
/
Contestants
)
*
Brittany Wiser - Miss Montana USA 2011 Profile
* Miss Montana USA 2011 (
Brittany Wiser
)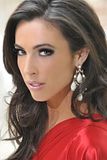 *
Haley Jo Herold - Miss Nebraska USA 2011 Profile
* Miss Nebraska USA 2011 (
Haley Jo Herold
/ Contestants
Headshots
,
Register
,
Gown
)
*
Sarah Chapman - Miss Neveda USA 2011 Profile
* Miss Nevada USA 2011 (
Sarah Chapman
/
Contestants
)
*
LacyJane Folger - Miss New Hampshire USA 2011 Profile
* Miss New Hampshire USA 2011(
LaceyJane Folger
)
*
Julianna White - Miss New Jersey USA 2011 Profile
* Miss New Jersey USA 2011(
Julianna White
)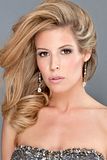 *
Brittany Toll - Miss New Mexico USA 2011 Profile
* Miss New Mexico USA 2011 (
Brittany Toll
)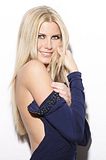 *
Amber Marie Collins - Miss New York USA 2011 Profile
* Miss New York USA 2011 (
Amber Marie Collins
)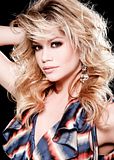 *
Brittany York - Miss North Carolina USA 2011 Profile
* Miss North Carolina USA 2011 (
Brittany Leigh York
/
Contestants
)
*
Brandi Schoenberg - Miss North Dakota USA 2011 Profile
* Miss North Dakota USA 2011 (
Brandi Lynn Schoenberg
)
*
Ashley Caldwell - Miss Ohio USA 2011 Profile
* Miss Ohio USA 2011 (
Ashley Nicole Caldwell
/
Contestants
)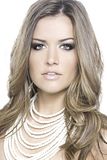 *
Kaitlyn Smith - Miss Oklahoma USA 2011 Profile
* Miss Oklahoma USA 2011 (
Kaitlyn Smith
/
Contestants
)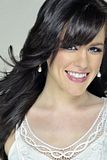 *
Anna Prosser - Miss Oregon USA 2011 Profile
* Miss Oregon USA 2011 (
Anna Prosser
)
*
Amber Watkins - Miss Pennsylvania USA 2011 Profile
* Miss Pennsylvania USA 2011 (
Amber-Joi Watkins
/
Contestants
)
*
Kate McCaughey - Miss Rhode Island USA 2011 Profile
* Miss Rhode Island USA 2011 (
Kate McCaughey
/
Contestants
)
*
Courtney Turner - Miss South Carolina USA 2011 Profile
* Miss South Carolina USA 2011 (
Courtney Hope Turner
/
Contestants
)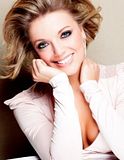 *
Chandra Burnham - Miss South Dakota USA 2011 Profile
* Miss South Dakota USA 2011 (
Chandra Rae Burnham
/
Contestants
)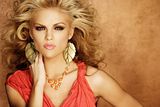 *
Ashley Durham | Miss Tennessee USA 2011 Profile
* Miss Tennessee USA 2011 (
Ashley Elizabeth Durham
/
Contestants
)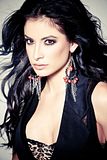 *
Ana Rodriguez - Miss Texas USA 2011 Profile
* Miss Texas USA 2011 (
Ana Christina Rodriguez
/
ALBUM
)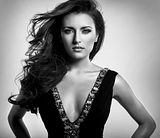 *
Jamie Crandall - Miss Utah USA 2011 Profile
* Miss Utah USA 2011 (
Jamie Lynn Crandall
/
Contestants
)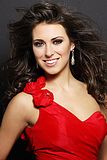 *
Lauren Carter - Miss Vermont USA 2011 Profile
* Miss Vermont USA 2011 (
Lauren Carter
/
Contestants
)
*
Nikki Poteet - Miss Virginia USA 2011 Profile
* Miss Virginia USA 2011 (
Nikki Poteet
)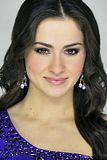 *
Angelina Kayyalaynen - Miss Washington USA 2011 Profile
* Miss Washington USA 2011 (
Angelina Kayyalaynen
/
Contestants
)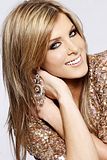 *
Whitney Veach - Miss West Virginia USA 2011 Profile
* Miss West Virginia USA 2011 (
Whitney Veach
/
Contestants
)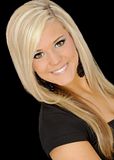 *
Jordan Morkin - Miss Wisconsin USA 2011 Profile
* Miss Wisconsin USA 2011 ( Jordan Marie Morkin )
*
Kaitlyn Davis - Miss Wyoming USA 2011 Profile
* Miss Wyoming USA 2011(
Kaitlyn Davis
)