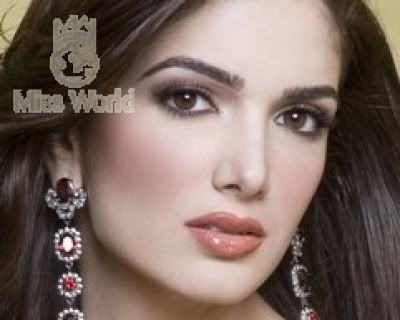 PERSONAL INFORMATION

Name : Adriana VASINI
Age : 22
Height : 178
Languages : Spanish, English & basic Italian
BIOGRAPHY

Adriana Cristina Vasini Sánchez, (born July 30, 1987, in Maracaibo, Venezuela) is a beauty pageant titleholder who won
Miss Venezuela Mundo 2009
and
Reina Hispanoamericana 2009
titles.
Adriana comes from Maracaibo City and is a fourth year Medical student. Her ambition is to become a specialist in surgery and work for an International Health Organisation. Hobbies include; Roller skating, Reading, Flamenco dancing and Pilates. Personal Motto: 'You only live once, make it worth it for you and others'.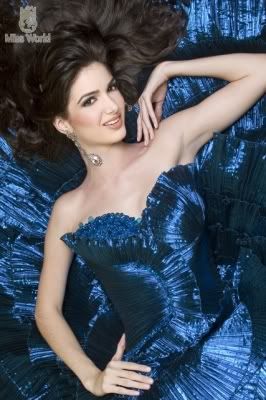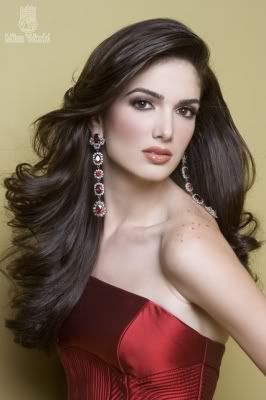 INTERVIEW
Favourite Music / Books ?

Pop music and fantasy books (Twilight saga and Harry Potter).
What is the proudest moment of your life or most memorable day?

When my father had to leave the country to work in Mexico to support us I learned the value of family, so it has been hard for us.
Describe yourself

I am a nerd who found in beauty pageants an opportunity to participate in the world.
Favourite food ?

Tortellini in Brodo.
Future ambitions ?

To become a doctor and specialise in surgery. I want to work for International health organisations.
Special Talents ?

Magic.
Any other interesting facts ?

The reason I entered a beauty pageant was that I thought my life was too regular and I needed to find myself in a different stage of life.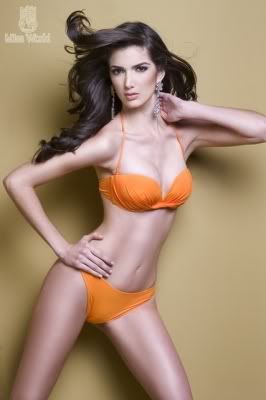 courtesy of
miss world
website
Related Pageant
*
Miss World Beauty Pageant
*
Miss World 2010 Contestants
*
Miss World 2010 Coverage
*
Alexandria Mills of USA was crowned Miss World 2010
*
Miss World Ireland Emma Waldron wins Miss World Talent 2010
*
Mihilani Teixeira of French Polynesia wins Best World Dress Designer 2010
*
Miss World Norway Mariann Birkedal wins Miss World Top Model 2010
*
Miss World Northern Ireland Lori Moore wins Miss World Sports competition 2010
*
Miss World Puerto Rico Yara Liz Lasanta won Beach Beauty Fast Track