The contestants of Miss World 2010 arrived to the city of
Ordos
, in the northern province of Inner Mongolia in the People's Republic of China, for the second stop of the Miss World Tour. The contestants will experience the history of the region including a visit to the Mausoleum of Genghis Khan.
After a brief welcome by the local authorities, the contestants had their first official event, the Welcome Dinner hosted by the City of Ordos, where all of them had the opportunity to be presented on stage. At the conclusion of the evening, the opportunity arose to sing happy birthday to Miss Paraguay and Miss St. Lucia.
Check out photos of the contestants: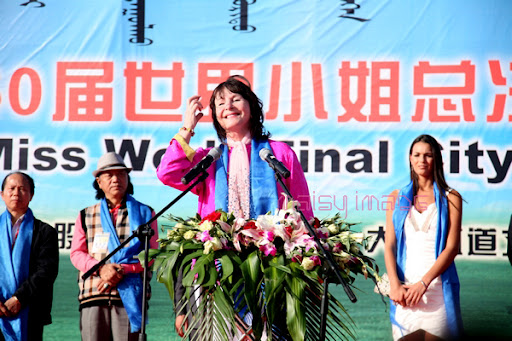 Julia Morley, President and CEO of Miss World Ltd
Aruba
Uganda, Wales, Macau, Romania, St. Lucia, Paraguay
South Africa, Mauritius, Philippines, Germany, Scotland, Luxembourg,  Bahamas, Curaçao, Singapore, Australia
Guyana, Latvia, Guadeloupe, Ethiopia, Kenya, Ghana, Honduras
St. Lucia, Paraguay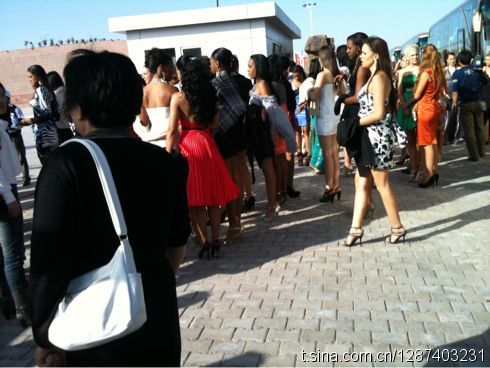 Malaysia, Thailand, Singapore, Zambia, Uganda
Ireland, Northern Ireland


Peru


 
Venezuela


Denmark, Cayman Islands, Canada, Cape Verde, Egypt, Cyprus, Slovakia, Cote d'Ivoire, Peru, Nigeria, Losotho, Kenya



Kenya, Guadeloupe, Malaysia, Thailand



Czech Republic, Belarus, Germany


Scotland, Panama, Vietnam, Zimbabwe


Ukraine, Norway, Russia, Mexico



Egypt




courtesy of timesofbeauty, globalbeauties and all source image.