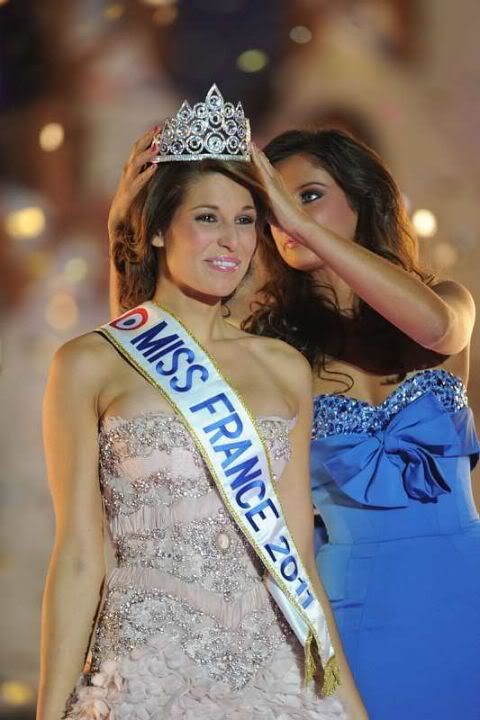 19-year old Miss Bretagne,
Laury Thilleman
won the title of
Miss France 2011
during the annual event held in Caen, on December 4th. Laury, who hails from Pontivy, is a student of Communications who stands 1.79 m tall and will represent her country at the
Miss Universe 2011
beauty pageant to take place in August.
The 1st runner-up was Miss Languedoc,
Jenna Sylvestre
. The 22-year old student of commerce from Carnon stands 1.71 m tall and is expected to represent France in the
Miss World 2011
beauty pageant.
Miss France 2011 Final Results
:
Miss France 2011
* Bretagne - Laury Thilleman
1st Runner-up
* Languedoc - Jenna Sylvestre
2nd Runner-up
* Auvergne - Clémence Oleksy
3rd Runner-up
* Picardie - Anastasia Winnebroot
4th Runner-up
* Île de France - Sabine Hossenbaccus
Top 12
* Martinique - Anais Corrosine
* Normandie - Juliette Polge
* Provence - Analisa Kebaili
* Corse - Jade Morel
* Côte d'Azur - Marine Laugier
* Orléanais - Chanel Haye
* Rousillon - Marion Castaing
Related Beauty Pageant
*
Miss Universe 2011
*
Miss World 2011
*
France Beauty Pageants
* ALBUM of Miss France 2010,
Malika Ménard
*
Miss France 2011 Candidates