The 59th Annual Miss Universe® Canada Pageant. 62 Delegates from across Canada will compete for the title of Miss Universe® Canada 2010 on Wednesday June 2nd and Friday June 4th, 2010.
The contestants will attend Pageant activities and spend time getting to know each other, rehearsing for the show, and visiting Toronto and the surrounding area.
Meet the 62 contestants competing for the title of Miss Universe Canada 2010. The competition will take place at The Metro Toronto Convention Centre's John Bassett Theatre.
Mariana Valente
,
Miss Universe Canada 2009
will crown her successor at the end of the pageant.
Leah Marinelli - Miss Universe Canada 2010 Candidate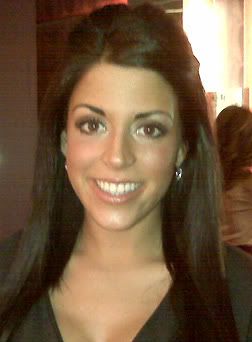 32
Name: Leah Marinelli
Age: 20
Height: 5'6"
Hometown: Ottawa, ON
Leah Marinelli was born in Ottawa, Ontario. She is currently in her third year at Carleton University completing her B.A Honours in Sociology and a minor in Communications. Leah plans on attending broadcasting school after graduation; her goal is to become a news reporter/anchor.
Leah strongly believes in the importance of living a healthy and active lifestyle, she is dedicated to being the best person she can be and she hopes to inspire the same belief in others. Her motto in life is that nothing is impossible and if you believe in yourself you can achieve anything.
Leah has a range of passions which includes, cooking, cheerleading, and fitness. She devotes her time to spending it with family and friends and she always has a positive attitude and bubbly personality.
Leah hopes to make a difference, and be a positive role model to empower young women; she is thankful for this opportunity to be a part of Miss Universe Canada and hopes to fully indulge in this once and a lifetime experience.
RELATED BEAUTY PAGEANT CONTEST