Beauty Pageant
>
Trinidad and Tobago
>
* More photos Miss Trinidad and Tobago -
Gabrielle Walcott ALBUM
* Miss Trinidad and Tobago Universe 2011 - Winner
Gabrielle Walcott
* Miss Trinidad and Tobago Universe 2011 -
Finalists
* Miss Trinidad and Tobago Universe 2011 -
Watch Finalists on Youtube
* Miss Trinidad and Tobago Universe 2011 -
Some of delegates photos
* Miss Trinidad and Tobago Universe 2010 -
La Toya Woods
* Miss World Trinidad and Tobago 2011 -
Lee-Ann Forbes
* Miss World Trinidad and Tobago 2010 -
Davia Chambers
* Miss World Trinidad and Tobago 2009 - Ashanna Arthur
* Miss World Trinidad and Tobago 2008 -
Gabrielle Walcott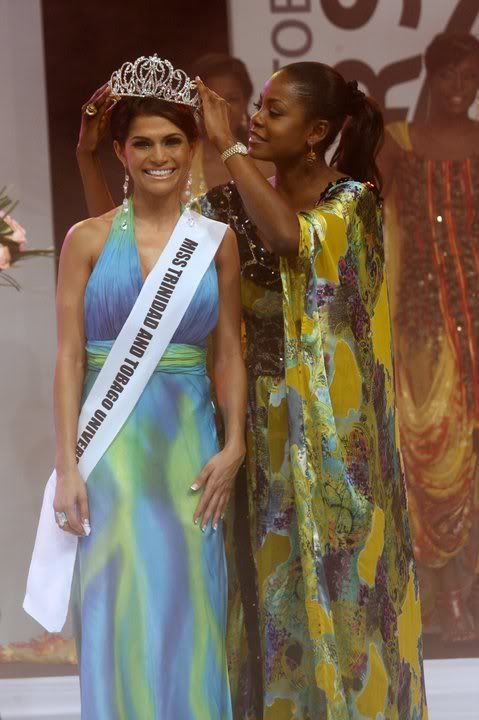 Gabrielle Walcott Crowned Miss Trinidad and Tobago Universe 2011. She will represent
Trinidad and Tobago
in
Miss Universe 2011
beauty pageant. Gabrielle Walcott was born on June 26, 1984. She was Miss Trinidad and Tobago World 2008 and placed as the 2nd runner-up in Miss World 2008.
Final Resultd
* Winner Miss Trinidad and Tobago Universe 2011 was Gabrielle Walcott
* The first runner-up was Sheniqua Francis.
* The second runner-up was Lateesha Hospidalis.
Awards:
Top Model/Best Body: Shenique Francis
Congeniality: Jessica Didier
Photogenic: Renee Bhagweeden