Beauty Pageant
>
Canada
>
* Miss World Canada 2011 -
Winner is Riza Santos
* Miss World Canada 2011 -
Contestants
* Miss World Canada 2010 - Winner - Denise Garrido /
Contestants
)
* Miss World Canada 2009 - Winner -
Lena Yanbing Ma
/
Contestants
)
* Miss World Canada 2008 - Winner -
Leah Ryerse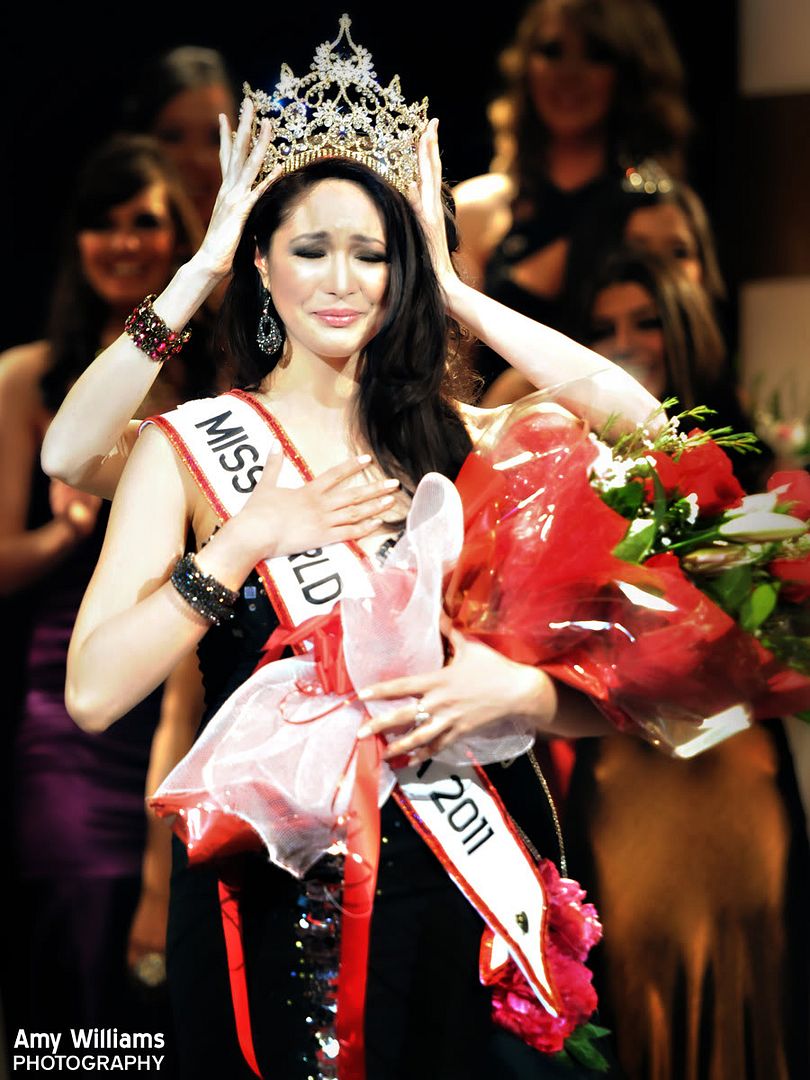 Riza Santos Crowned Miss World Canada 2011
Riza Santos, 23, a Calgary beauty queen of Filipino, Spanish, and Chinese ancestry, was crowned Miss World Canada 2011 at the River Rock Show Theater in Richmond on May 19, 2011.
Riza competed in Miss Earth 2006, but did not place among the semi-finalists. She placed 2nd in the Philippines Big Brother – Celebrity Edition 2. Inspired by her grandparents, the new Miss World Canada has completed training courses with the Canadian Forces.
New
Beauty Queen
, who stands 5 ft 7 in (1.70 m), will represent
Canada
in
Miss World 2011
in London, England on November 8.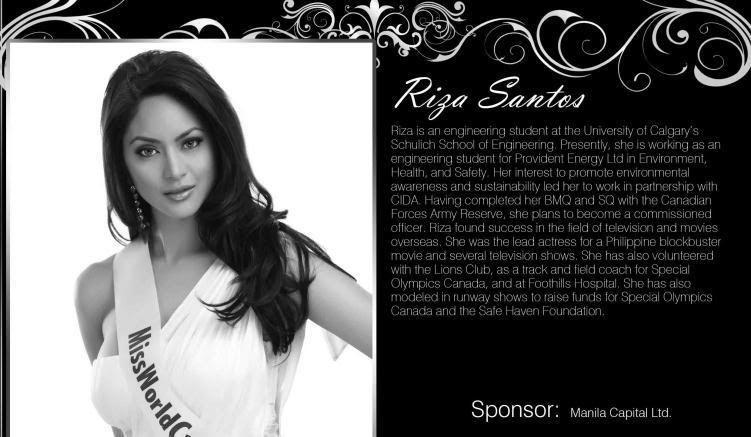 Photo Credit: Amy Williams. / miss world canada website