Beauty Pageant > United States > Miss USA 2011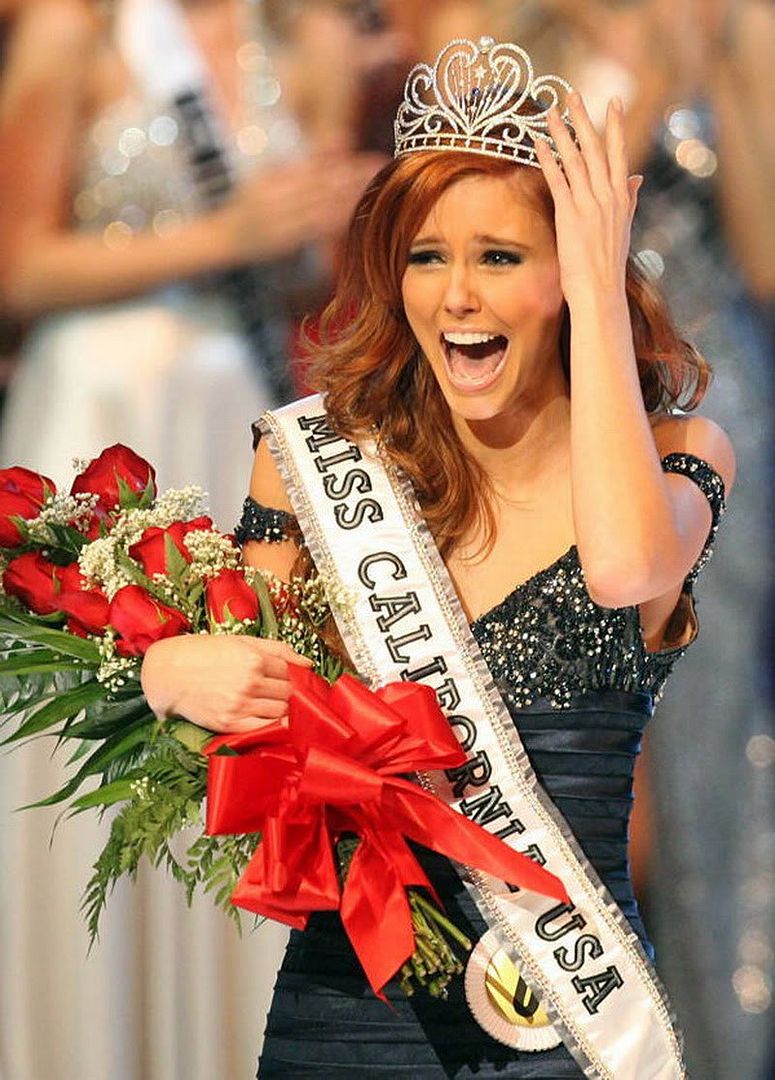 Miss USA 2011, the 60th anniversary of the Miss USA pageant, was held at the Theatre for the Performing Arts in Planet Hollywood Resort and Casino in Las Vegas, Nevada on June 19, 2011.

Rima Fakih of Michigan, Miss USA 2010 crowned her successor, Alyssa Campanella of California, at the end of this event. Miss USA 2011 will represent the United States at the Miss Universe 2011 pageant in São Paulo, Brazil on September 12, 2011.
Beauty Pageant > United States > Miss USA

* Miss USA 2011 - Alyssa Campanella Miss USA 2011 Pageant Photos
* Miss USA 2011 - Miss California USA - Alyssa Campanella Crowned Miss USA 2011
* Miss USA 2011 (Winner) - Photo Gallery : Alyssa Campanella Crowned Miss USA 2011
* Miss USA 2011 (1st RU) - Photo Gallery : Miss Tennessee USA - Ashley Durham
* Miss USA 2011 (2nd RU) - Photo Gallery : Miss Alabama USA - Madeline Mitchell
* Miss USA 2011 (3rd RU) - Photo Gallery : Miss Texas USA - Ana Rodriguez
* Miss USA 2011 - Special awards
* Miss USA 2011 - Top 16
* Miss USA 2011 - Top 8
* Miss USA 2011 - Top 4
* Miss USA 2011 - Contestants Profile
* Miss USA 2011 - Watch Contestant Voting Clip
* Miss USA 2011 - Contestants Photoshoot at the Palms Place Pool
* Miss USA 2011 - Arrival Ceremony Photos
* Miss USA 2011 - Contestants Arrive in Las Vegas Photo
* Miss USA 2011 - Contestants Official Swimsuit Portraits
* Miss USA 2011 - Contestants Official Gown Portraits
* Miss USA 2011 - Contestants Official Fadil Berisha Glamour shots
* Miss USA 2011 - Lisette Garcia, Florida won Chinese Laundry Hula Hoop Contest
* Miss USA 2011 - Photos of Contestants visit Tao Nightclub
* Miss USA 2011 - Dick Clark Productions to produce the Pageant
* Miss USA 2011 - Contestants Interviews Clip VDO
* Miss USA 2011 - Watch Fashion Forward Fadil Photo Shoot
* Miss USA 2011 - Strike A Pose ( animation style )
* Miss USA 2011 - Contestants and Rima : MATT GOSS CONCERT & HUMAN NATURE CONCERT
* MISS USA 2011 - Watch RIMA and Contestants Rain Cosmetic and Fashion Runway
* Miss USA 2011 - Contestants at KGB: Kerry's Gourmet Burgers
* Miss USA 2011 - Contestants at XS Nightclub at Encore in Las Vegas
* Miss USA 2011 - Contestants at Margaritaville on the Las Vegas Strip
* Miss USA 2011 - Contestants at Border Grill Culinary Mandalay Bay Resort in Las Vegas
* Miss USA 2011 - Contestants Evening Gown Presentation Show
* Miss USA 2011 - Contestants Swimsuit Presentation Show
* Miss USA 2011 - Watch Contestants Rehearsal video
* Miss USA 2011 - 51 Delegates Interview (Tasteful Nude Photo Shoot)
* Miss USA 2011 - Watch Live Streaming Online