Beauty Pageant
>
Guadeloupe
>
* Miss International Guadeloupe 2011 Winner -
Frederique Grainville
* Miss International Guadeloupe 2010 Winner -
Ericka Aly
* Miss International Guadeloupe 2010 (1st RU) -
Amandine Coowar
* Represent Guadeloupe in Miss International 2010 -
Amandine Coowar
* Miss Guadeloupe 2011 -
Candidates
* Miss Earth Guadeloupe 2010 -
Maite Elso
* Miss Mundo Guadeloupe 2010 -
Ericka Aly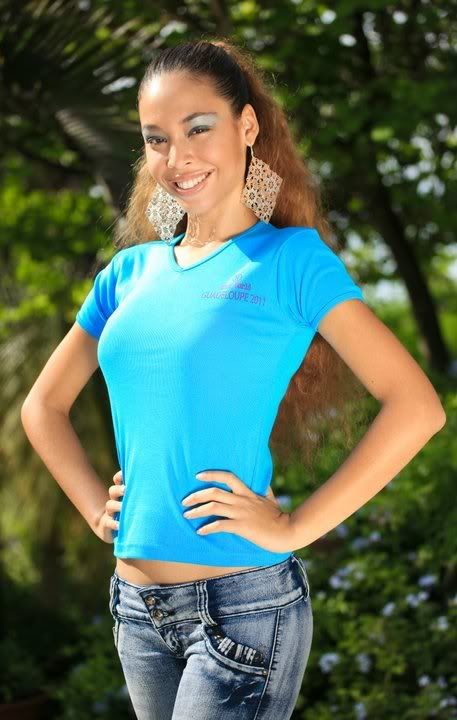 A stunner from Saint-Claude Frederique Grainville was crowned Miss International Guadeloupe 2011 during a pageant held at the Hotel Fleur d'Epee in Bas-du-Fort on July 2.
New
beauty queen
is 20 year old Standing 1.71m tall, Frederique Grainville will represent Guadeloupe in
Miss World 2011
beauty contest on November 6 in
London, UK
.
Completing the Top 3 were Daena Hatilip and Mitchelle Malezieu.
Photo / Ydnar Rosel and Time of Beauty