Beauty Pageant
>
Bolivia
>
* Miss Bolivia 2011 -
Winners
/
Contestants
* Miss Universe Bolivia 2011 - Yessica Mouton Gianella
* Miss Mundo Bolivia 2011 - Yohana Vaca Guzmán
* Miss Internacional Bolivia 2011 - Daniela Núñez del Prado Serrano
* Miss Tierra Bolivia 2011 - Valeria Avendano
* Miss Bolivia 2010 -
Winners
/
Contestants
* Miss Bolivia Universe 2010 - Olivia Pinheiro
* Miss Bolivia World 2010 - María Teresa Roca
* Miss Bolivia Earth 2010 - Yovana O'Brien
* Miss Bolivia 2009 (
Winner
/
Contestants
)
* Miss Bolivia 2009 Video (
Meet Supporters
/
Candidates Shot
/
Ready For Coronation
)
* Miss Bolivia 2008 (
Winner
/
Contestants
)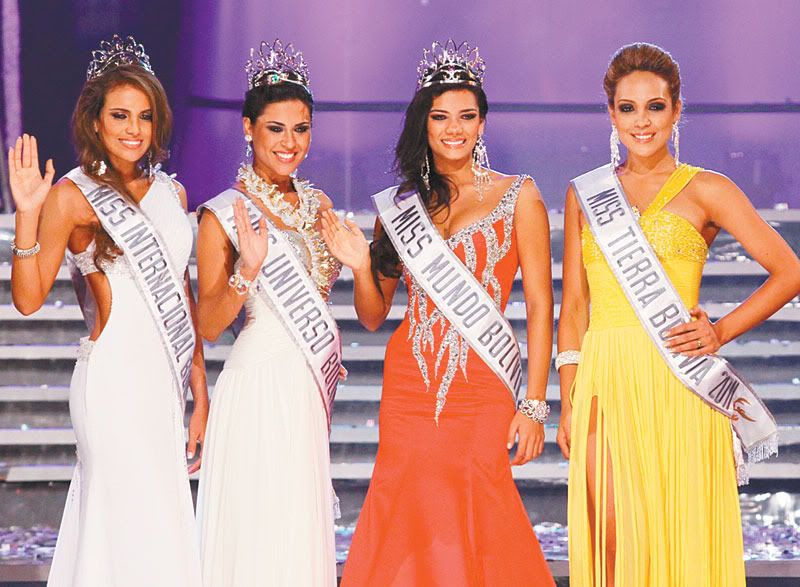 Miss Bolivia 2011 pageant was held on June 30 at the Siriono Pavillion of the Santa Cruz Exhibition Fair in Santa Cruz de la Sierra.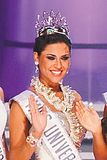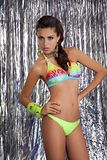 23 year old Yessica Mouton Gianella was crowned Miss Universo Bolivia 2011.
New Universe
beauty queen
1.72m will represent Bolivia in Miss Universe 2012.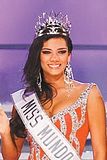 23 year old Yohana Vaca Guzmán was crowned Miss Mundo Bolivia 2011 at the same event.
New World
beauty queen
1.77m will represent Bolivia in
Miss World 2011
in
London, UK
on November 6.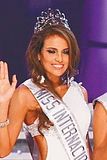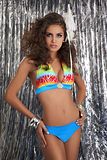 19 Year old Daniela Núñez del Prado Serrano was crowned the Miss Internacional Bolivia 2011.
New International
beauty queen
1.75m will go to
Miss International 2011
in Chengdu, China.
And Valeria Avendano received the title of Miss Bolivia Earth / Tierra 2011.
She will compete in
Miss Earth 2011
pageant to be held in Pattaya,
Thailand
on December 3.
Sicely Mariscal, Karen Salazar, Miyer Durán and Suely Rico Rivas completed the Top 8.