Beauty Pageant
>
Guadeloupe
* Guadeloupe Queens 2012 –
Brigitte Golabkan
/
Candidates
* Miss International Guadeloupe 2011 Winner -
Frédérique Grainville
* Miss International Guadeloupe 2010 Winner -
Ericka Aly
* Miss International Guadeloupe 2010 (1st RU) -
Amandine Coowar
* Represent Guadeloupe in Miss International 2010 -
Amandine Coowar
* Miss Earth Guadeloupe 2010 -
Maite Elso
* Miss Mundo Guadeloupe 2010 -
Ericka Aly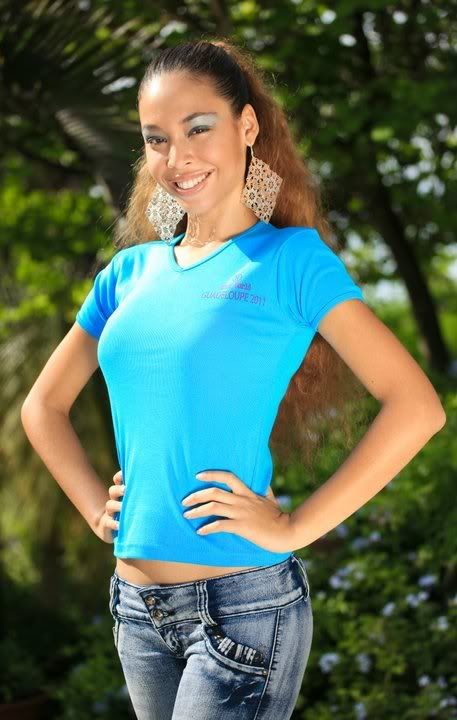 Miss International Guadeloupe 2011 Winner -
Frédérique Grainville
The Guadeloupe Queens pageant will be held soon.
Frédérique Grainville
, Miss World Beauty TOP40 will crown her successor !!!! Winner will represent GUADELOUPE at
Miss World 2012
and according to their Official page. Guadeloupe will return to compete in
Miss Universe 2012
Meet the constestants HERE
Candidates of the Miss Guadeloupe Queen 2012. From left to right we have:
Mickaëlla, Ludmila, Stéphie, Meloane, Elody, Leïla, Johanny, Brigitte, Katheleen, Valerianne and Jennifer.
Johanny
Stéphie
Brigitte
Ludmila
Jennifer
Méloane
Valérianne
Leïla
Katheleen
Mickaëlla
Elody