>
Beauty Pageant
>
Miss Universe
&
Miss World
&
Miss International
&
Miss Earth
*
Road to Miss Universe 2014
*
Road to Miss World 2014
*
Road to Miss International 2014
*
Road to Miss Earth 2014
---
Beauty Pageant
> National pageant >
Dominican Beauty Pageat
* Miss Dominica 2014 -
Francine Tiffany Baron

Francine Baron crowned Miss Dominica 2014 by the out-going queen Leslassa Armour-Shillingford
Francine Tiffany Baron is the representative for Grand Bay in the Miss Dominica 2014 pageant, held on February 28th, 2014 at Windsor Park Sports Stadium in Roseau. She was crowned Miss Dominica 2014 by the out-going queen Leslassa Armour-Shillingford.
Francine did very well in the pageant and won a lot of special awards: best swim wear, best in talent, best answer and best in costume.
The first runner-up was Donnella Riviere and the second runner-up was Octavia Prosper. Tourence Dorsette of Marigot won the best swim wear award. The Miss Amity and Miss Photogenic awards selected by the contestants were Shalina Samuel and Francine Baron respectively.
New Beauty Dominica Queen is 20 years old expected to represent Dominica in the upcoming Miss World 2014 pageant in London. If she the Miss World 2014 title, she will become the Second Titleholder form Dominican Republic to crown the title of Miss World.
---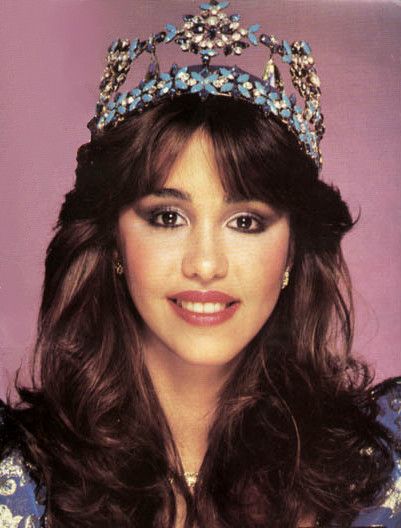 Mariasela Alvarez Lebrón (born January 31, 1960 in Santo Domingo)
is a Dominican beauty pageant titleholder, talk show host, and architect
who was crowned Miss World 1982. She became the first Dominican woman
to win an international beauty title.
---