> Beauty Pageant > Miss Universe & Miss World & Miss International & Miss Earth
* Road to Miss Universe 2014
* Road to Miss World 2014
* Road to Miss International 2014
* Road to Miss Earth 2014
---
National Pageant >
United States
>
Hall of Fame Miss USA
*
Road to Miss USA 2014
*
Miss USA 2014 Contestants - Head Shot
JORDAN WESSEL
ARIZONA
HOMETOWN: Ahwatukee
HEIGHT: 5' 9"
AGE: 20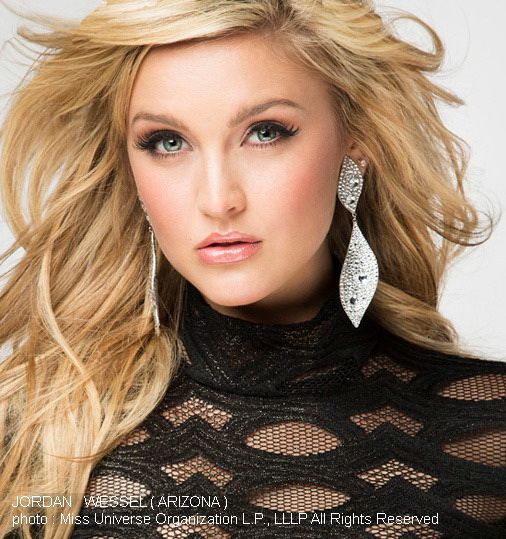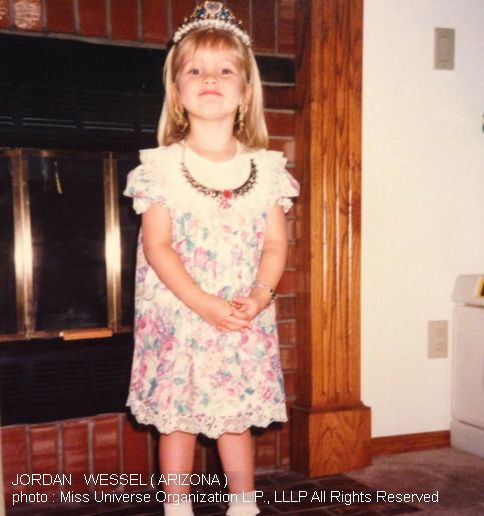 All photo : Miss Universe Organization L.P., LLLP All Rights Reserved
BIO
Jordan Wessel is not your ordinary 20 year old. She has an incredibly big heart and is just as beautiful on the inside as she is on the outside. She truly is living proof that you can accomplish anything that you put your mind to. Jordan has dealt with a serious health condition for three years which nearly defeated her. She healed herself through fitness and nutrition and took the initiative to create the life she always wanted. She went into the Miss Arizona USA pageant, never having competed before, and had an open mind and positive attitude. Since she has been crowned, she has made it her mission to make the absolute most out of her title. She is passionate about making an impact on others and has been incredibly involved in the community. She is a role model for girls who have followed her journey and watched her grow. Jordan is a driven, genuine and caring person who has dedicated her life to accomplishing her goals and helping others.
FAVORITE THINGS
Movie : Grease
Song : "Man in the Mirror" by Michael Jackson
Sport : Volleyball
Food : Skinny Pop Popcorn
FUN FACTS
- If wins Miss USA, her grandma, mom, aunt, and sister have all committed to getting matching tattoos!
- Member of Kappa Alpha Theta Fraternity.
- Could never successfully walk in high heels until this past year.