> Beauty Pageant > Miss Universe & Miss World & Miss International & Miss Earth
* Road to Miss Universe 2014
* Road to Miss World 2014
* Road to Miss International 2014
* Road to Miss Earth 2014
---
National Pageant >
United States
>
Hall of Fame Miss USA
*
Road to Miss USA 2014
*
Miss USA 2014 Contestants - Head Shot
DESIRÉE PÉREZ
CONNECTICUT
HOMETOWN: Stamford
HEIGHT: 5' 7"
AGE: 26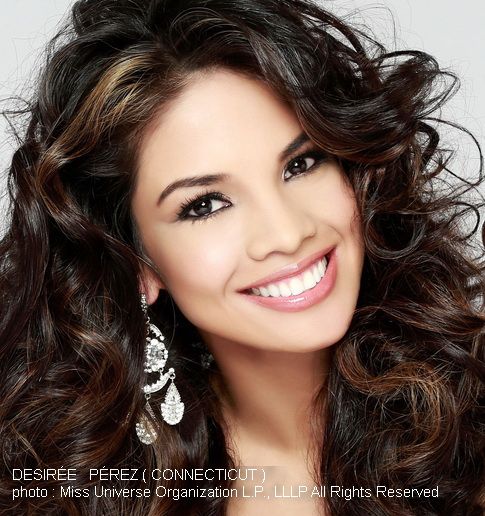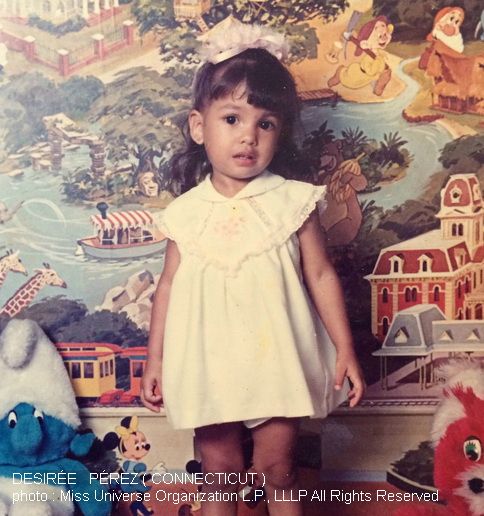 All photo : Miss Universe Organization L.P., LLLP All Rights Reserved
BIO
Desiree is a Venezuelan native who moved to the United States at the age of 9 due to medical reasons. She was diagnosed with a rare tumor that developed in her jaw at the age of 7 and was quickly removed by a bone transplant. As a result, she hopes to use her title to advocate for children that have been exposed to cancer. This situation has allowed her to understand the importance of encouraging others through her story. In her free time, Desiree loves to spend quality time with her friends and family, attend comedy shows, cook, and paddle board. Desiree was raised in a business household, which helped her developed a business mindset. She has built an Amway business by being an Independent Business Owner. She hopes to create a legacy for her family.Desiree believes in the art of Free Enterprise and hopes to help as many people as possible do the same.
FAVORITE THINGS
Movie : Elf
Song : "Mondo Bongo" by Joe Strummer and The Mescaleros.
Sport : Baseball
Food : Cachapa, a traditional Venezuelan dish
FUN FACTS
- Can write with both hands.
- Had her hip bone replaced into her jaw.
- Had about 13 surgeries after she was diagnosed with a tumor.