> Beauty Pageant > Miss Universe & Miss World & Miss International & Miss Earth
* Road to Miss Universe 2014
* Road to Miss World 2014
* Road to Miss International 2014
* Road to Miss Earth 2014
---
National Pageant >
United States
>
Hall of Fame Miss USA
*
Road to Miss USA 2014
*
Miss USA 2014 Contestants - Head Shot
KELSEY MILLER
DELAWARE
HOMETOWN: Wilmington
HEIGHT: 5' 10"
AGE: 23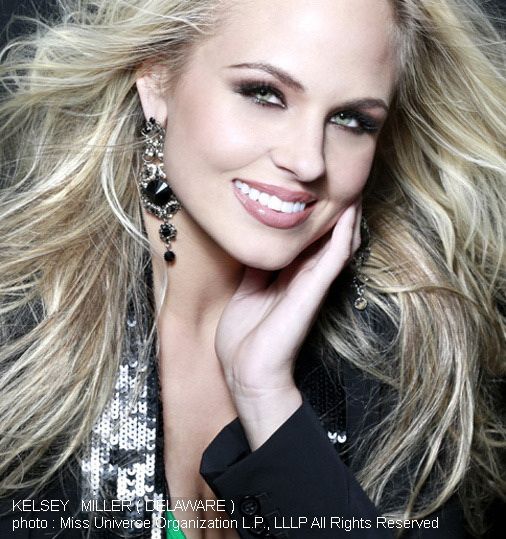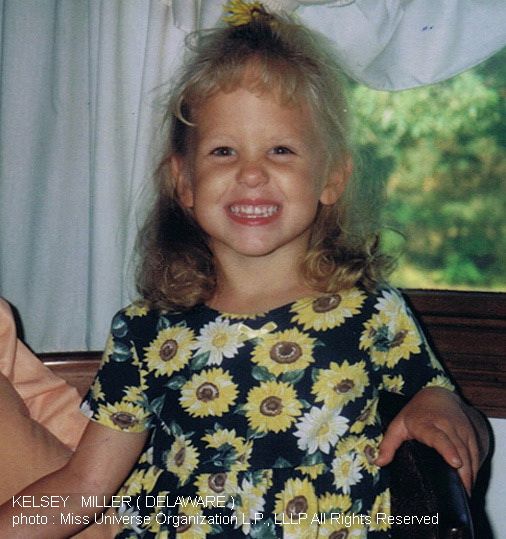 All photo : Miss Universe Organization L.P., LLLP All Rights Reserved
BIO
Kelsey is a graduate of the University of Delaware with a degree in Organizational and Community Leadership. After tearing both ACLs as a local prominent high school basketball player, she decided to enter her first pageant hoping it would serve as a diversion from her long recovery. She was able to carry her competitive nature from the hardwood over to the stage by being crowned Miss Delaware Teen USA 2009. Not only did she win the pageant, but also, Kelsey learned the importance of self-confidence, which she strives to extend to all young women. Desiring to continue this life as a role model for women, she competed for Miss Delaware USA and won after her second attempt at the age of 23. Aside from academics and pageantry, Kelsey spends many hours each week volunteering as a peer mentor at the Boys and Girls Club. This act brings her great humility as she recognizes how fortunate she is, which serves as her motivation to ensure that she always maximizes her potential.
FAVORITE THINGS
Movie : Pitch Perfect
Song : "Don't Stop Believing" by Journey
Sport : Basketball
Food : Sweet potato casserole with extra marshmallows
FUN FACTS
- Studied abroad in Vietnam and Laos this past January.
- Played in her high school's state championship basketball game as an 8th grader.
- Started her own exotic hat collection, cataloguing each place she has traveled to.