> Beauty Pageant > Miss Universe & Miss World & Miss International & Miss Earth
* Road to Miss Universe 2014
* Road to Miss World 2014
* Road to Miss International 2014
* Road to Miss Earth 2014
---
National Pageant >
United States
>
Hall of Fame Miss USA
*
Road to Miss USA 2014
*
Miss USA 2014 Contestants - Head Shot
YVETTE BENNETT
IDAHO
HOMETOWN: Boise
HEIGHT: 5' 6"
AGE: 23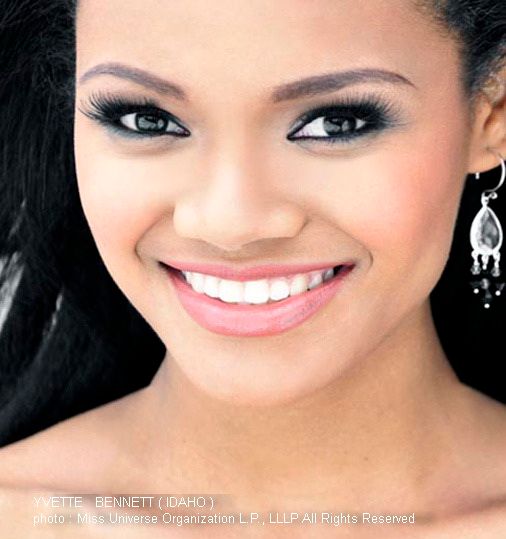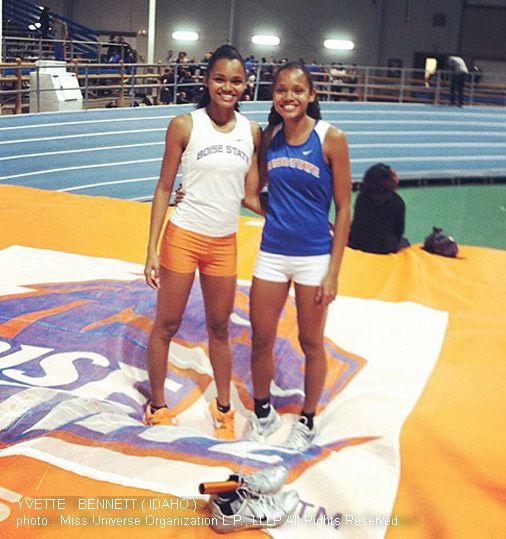 All photo : Miss Universe Organization L.P., LLLP All Rights Reserved
BIO
Thank God for what you have and trust God for what you need" is one of the quotes Yvette has appreciated for years. Yvette DLG Bennett was born in Guam and raised in Saipan, the largest island of the Commonwealth of the Northern Mariana Islands (CNMI), an unincorporated territory of the United States. She currently lives in Boise, Idaho where she has been pursuing her higher education. Yvette graduated from Boise State University in December of 2013 with her Bachelor's Degree in Communication with an emphasis on Media Studies. Yvette is the youngest of six siblings.
FAVORITE THINGS
Movie : Miss Congeniality
Song : "Don't Stop Believing" by Journey
Sport : Basketball
Food : Shrimp pasta
FUN FACTS
- Has a twin.
- The only "lefty" in her family.
- Watched her sister compete in the 2006 Miss Universe pageant representing the Northern Marianas (Saipan).