> Beauty Pageant > Miss Universe & Miss World & Miss International & Miss Earth
* Road to Miss Universe 2014
* Road to Miss World 2014
* Road to Miss International 2014
* Road to Miss Earth 2014
---
National Pageant >
United States
>
Hall of Fame Miss USA
*
Road to Miss USA 2014
*
Miss USA 2014 Contestants - Head Shot
CARLYN BRADARICH
IOWA
HOMETOWN: Iowa City
HEIGHT: 5' 10"
AGE: 22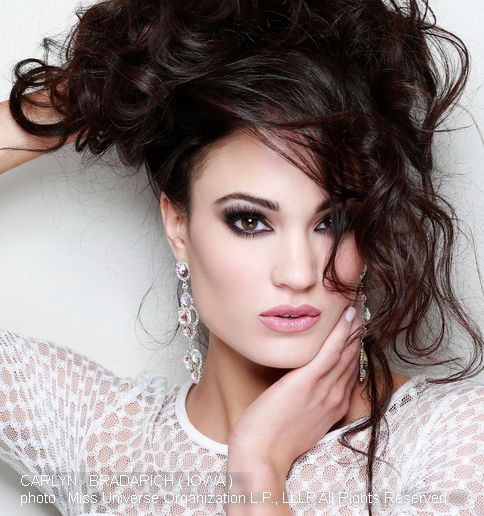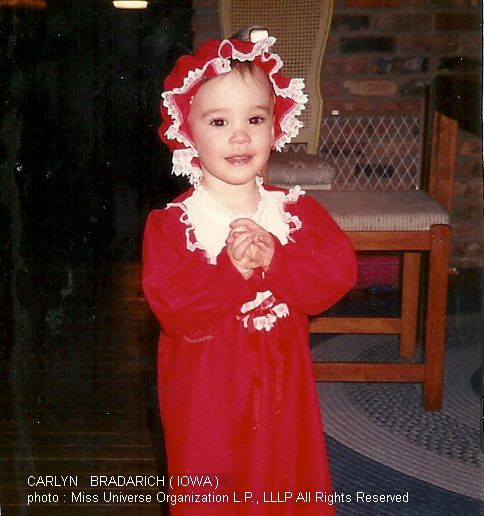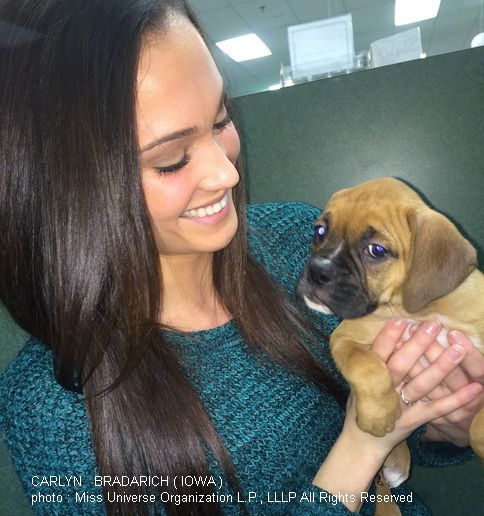 All photo : Miss Universe Organization L.P., LLLP All Rights Reserved
BIO
Carlyn Bradarich, 22, is originally from Homer Glen, Illinois. Currently, she's in her senior year at the University of Iowa studying Finance, and is an active alumni of Gamma Phi Beta sorority, Rho Chapter. After graduating from UI, she hopes to attend cosmetology school and utilize her business degree to one day pursue a dream job of owning a salon and spa. The Miss Iowa USA 2014 Pageant was Carlyn's first time competing in a pageant and she credits much of her success to the love and support of her family. In her spare time, Carlyn enjoys staying active. A good workout or long walk always clears her mind. She also enjoys reading, baking, intramural sports, and cheering on the Chicago Bears and Blackhawks. While at UI, she has contributed to a variety of philanthropies and fundraising events. Carlyn also has a passion for animals and hopes to get more involved with nonprofit animal rescue organizations such as ASPCA.
FAVORITE THINGS
Movie : Shawshank Redemption
Song : "Mr. Jones" by the Counting Crows
Sport : Cheerleading, Volleyball, or Badminton
Food : Chocolate, sushi, and Jimmy John's sandwiches
FUN FACTS
- Huge Harry Potter fanatic.
- First learned how to snow ski when she was three years old.
- Was a competitive cheerleader for 9 years.