>
Beauty Pageant
>
Miss Universe
&
Miss World
&
Miss International
&
Miss Earth
*
Road to Miss Universe 2014
*
Road to Miss World 2014
*
Road to Miss International 2014
*
Road to Miss Earth 2014
---
National Pageant >
United States
>
Hall of Fame Miss USA
*
Road to Miss USA 2014
*
Miss USA 2014 Contestants - Head Shot
CHELSEA REARDON
MISSISSIPPI
HOMETOWN: Southaven
HEIGHT: 5' 8"
AGE: 23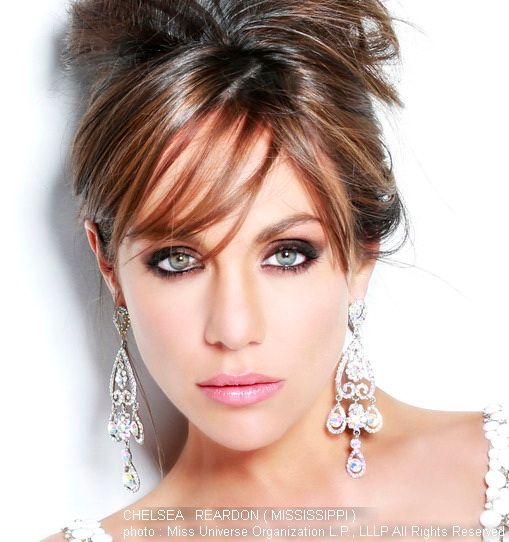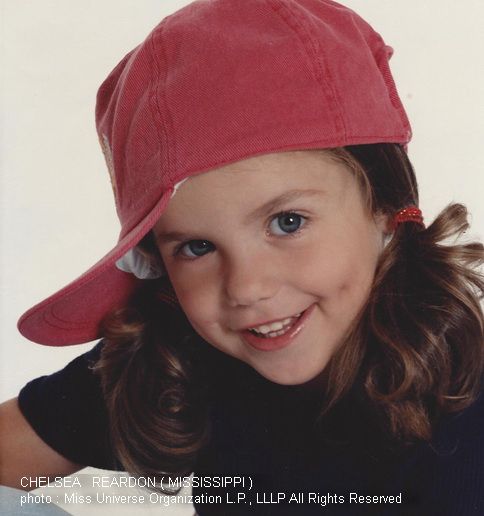 All photo : Miss Universe Organization L.P., LLLP All Rights Reserved
BIO
Chelsea Reardon is a Cum Laude graduate of Southern Illinois University with a B.S. in Speech Communication. She maintained a 3.7 GPA while staying active in her sorority, Sigma Kappa. She also was selected as the Voice of SIU and a member of SIU's Homecoming Court her senior year. One of Chelsea's greatest passions is volunteering. She started at the age of 8, and now has dedicated over 1,000 hours of service to charities that she holds close to her heart. Chelsea is very athletic. She set three records in high school for basketball. Her most recent accomplishments include maintaining a top 5 position in the Southeast for sales and was selected as a celebrity spokesperson for the NCADV and No More campaign. She has worked closely with sexual assault victims for years, by helping create the Take Back the Night event at her college and working with women's shelters. Chelsea enjoys watching HGTV, mentoring young girls competing in pageants, and writing editorial style articles.
FAVORITE THINGS
Movie : Beautiful directed by Sally Field
Song : Anything Britney Spears!
Sport : Basketball
Food : Instant mashed potatoes
FUN FACTS
- Set three records in high school for basketball and was also MVP and team captain.
- Is a celebrity spokesperson for the National Coalition Against Domestic Violence & the No More campaign along
with Mariska Hartigay and Katie Couric.
- Published a book titled, "Imagination x6", which is a collection of short stories, editorials and poems.