>
Beauty Pageant
>
Miss Universe
&
Miss World
&
Miss International
&
Miss Earth
*
Road to Miss Universe 2014
*
Road to Miss World 2014
*
Road to Miss International 2014
*
Road to Miss Earth 2014
---
National Pageant >
United States
>
Hall of Fame Miss USA
*
Road to Miss USA 2014 (State Winner, Crowning Moment)
*
Miss USA 2014 Contestants - Head Shot
BRIDGET BRUNET
NEW HAMPSHIRE
HOMETOWN: South Hampton
HEIGHT: 5' 6"
AGE: 26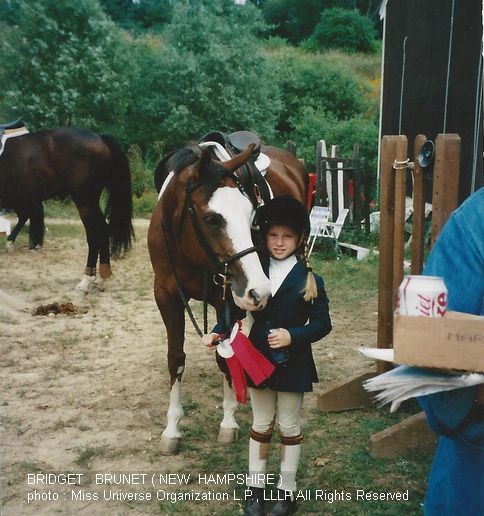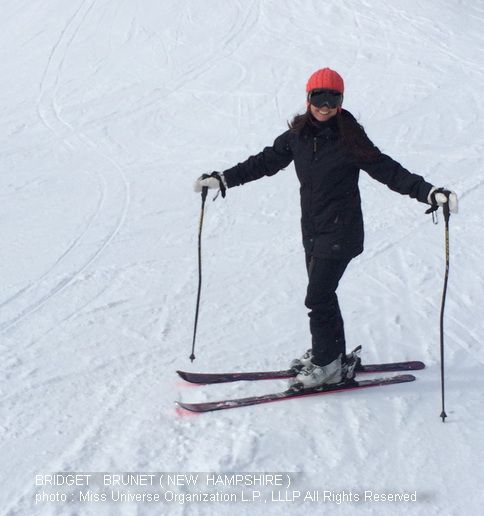 All photo : Miss Universe Organization L.P., LLLP All Rights Reserved
BIO
Bridget Brunet is a 26 year old entrepreneur who is a born and raised New Hampshire girl. In 2010, Bridget graduated from Salve Regina University in Newport, Rhode Island with a Bachelor's degree in Marketing and Business Administration. She spent the summer of 2009 studying abroad in Rome, Italy at the American University of Rome. After graduation, Bridget took some time off to travel the world. She spent the winter around the globe with her boyfriend, 2010 Olympic Bronze Medalist Scotty Lago. She snowboarded on Volcanos in The Andes of Chile, bounced around picturesque mountain towns in Europe, explored the backcountry of Alaska and went down under to New Zealand. After a life changing diagnosis of Melanoma two years ago, Bridget vowed to live each day to the fullest and make her dreams realities. One of those dreams was to start a wedding and event planning company. Bridget is entering her third year in business as the president and lead planner of Bridget Brunet Weddings + Events.
FAVORITE THINGS
Movie : Now & Then
Song : "Cruise" by Florida Georgia Line
Sport : Skiing, snowboarding and snowmobiling
Food : Thanksgiving food
FUN FACTS
- Dog has more Instagram followers than her. He has appeared on the Travel + Leisure website and
on the cover of Dog Fancy Magazine.
- Was the captain of the varsity ski racing team in high school.
- Loves to travel and has visited 12 countries, including living in Italy for a summer.